A Year of Creative Excellence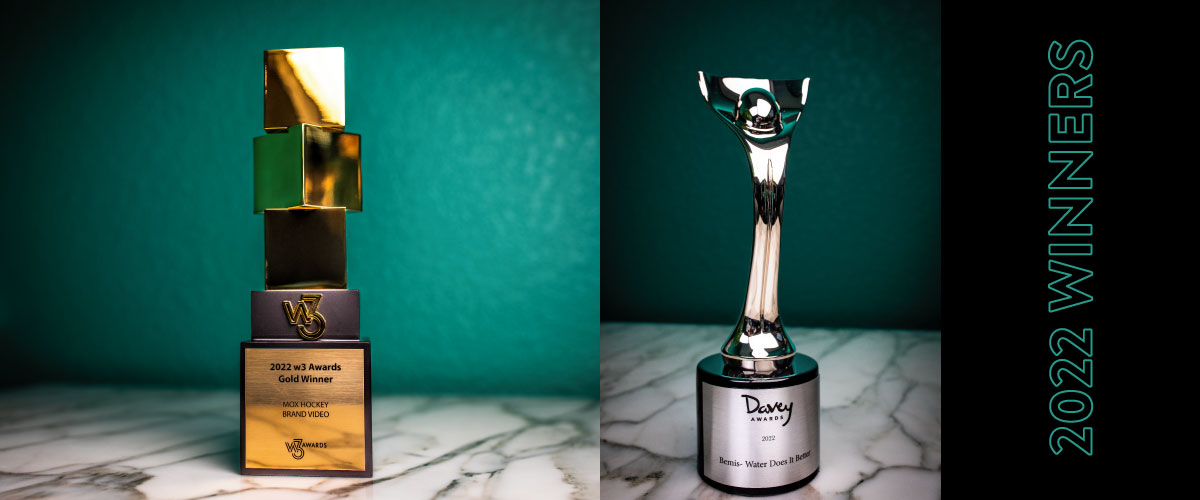 w3 Award
A W3 Award honors creative excellence on the web. It is juried by the AIVA, the Academy of Interactive and Visual Arts. The w3 Awards reward the most outstanding websites, marketing, videos, mobile devices, social media, and podcasts created by some of the best digital content creators in the sector, with more than 3,000 annual nominations from around the world.
We are honored to receive the Gold Award winner this year for our video production and campaign with MOX Hockey. The video campaign focused on and highlighted MOX Hockey's unique subscription service for a precision skate sharpening system while still being artisanal. Dynamic told the story of the day in the life of a young hockey player and highlighted all the hard work, determination, and dedication that MOX Hockey emplores. Dynamic approached the project with that same grit to deliver a powerful message, elevating MOX Hockey. We can't thank W3 enough for the honor and recognition
Davey Award
While we are bragging about ourselves, Dynamic's other honorary award comes from the DAVEY Awards for video production. The Davey Awards is an international award focused exclusively on honoring outstanding creative work from the best small shops from across the world. The 18th Annual Davey Awards received over 2,000 entries from ad agencies, digital agencies, production firms, in-house creative professionals, graphic designers, design firms, and public relations firms.
Dynamic received a respectful Silver Davey award for the video production Bemis- Water Does it Better. This a quirky and fun video highlighting why toilet paper just doesn't cut it when cleaning your bum because…water does it better. Dynamic and Bemis partnered to bring to market their Bidet toilet lineup, which gathered millions of views across a plethora of media platforms.
These awards are a testament to the hard work and dedication of our team, who consistently delivers high-quality and creative content for our clients. We are honored to be recognized among industry leaders and look forward to continuing to push the boundaries of what is possible in video production.