Holiday Success
The holidays are always a significant sales season for businesses. One of the avenues that has consistently gained in importance is ecommerce. It seems like shoppers are consistently abandoning the hassle of in-store purchases for the convenience of online shopping, and 2020 is no exception. In fact, given the COVID-19 pandemic we've been battling, ecommerce is more important than ever! Therefore, putting together effective ecommerce promotions is extremely important. While it may be too late to have something in place by Black Friday, if you start planning now, you can still create some quality campaigns and have a successful holiday season!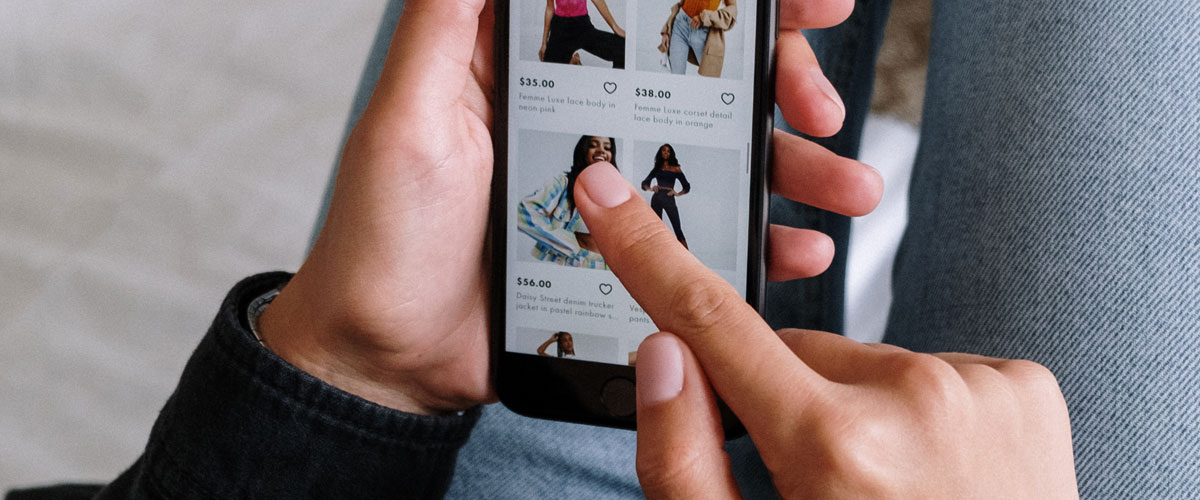 The Growth of Ecommerce Throughout the Pandemic
The Coronavirus pandemic that has dominated 2020 has required people to change how they do things. This has led to a major increase in online shopping. As a result, ecommerce sales have grown by leaps and bounds, far beyond what was expected.

As a matter of fact, in the US and Canada, ecommerce orders achieved 129% year-over-year growth in April. With even Baby Boomers shopping online, some for the first time, ecommerce sales in the US are expected to hit over $700 billion this year, as opposed to just over $600 billion last year. On a global scale, overall ecommerce transactions for the year are projected to hit around $4 trillion!

In other words, the pandemic has caused major growth in the area of ecommerce, pushing the transition from in-person to digital sales ahead the equivalent of 5 years. This, combined with the near impossibility of normal levels of in-person holiday shopping due to distancing and capacity standards, makes ecommerce a primary channel for businesses to focus in on - both this holiday season, as well as into the future as the pandemic reshapes consumers' long-term buying behavior.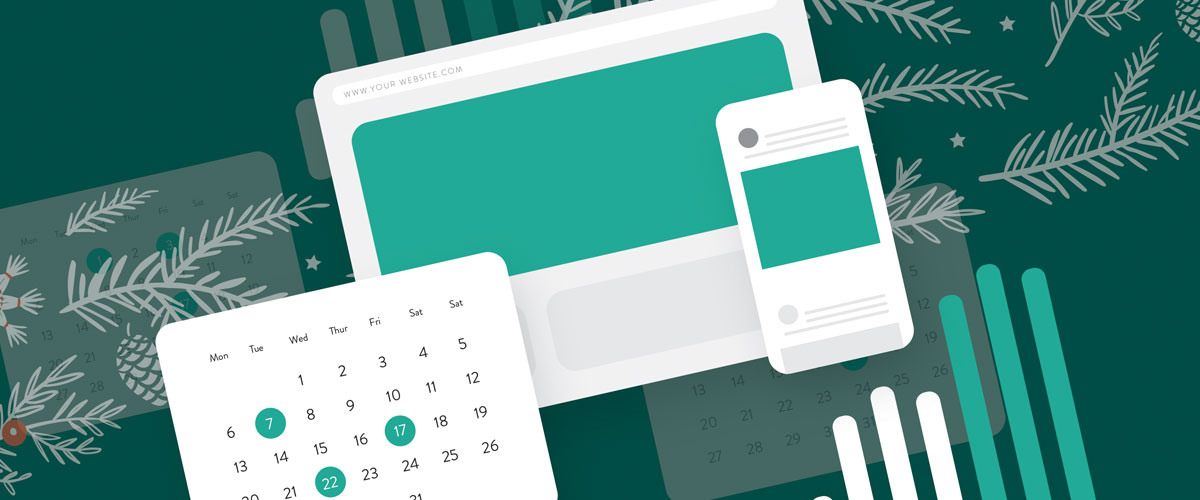 Preparing for the 2020 Holiday Season: Plan Your Marketing Campaigns
The 2020 holiday season is rapidly approaching. If you haven't already started, now is the time to focus in on preparing your promotions and marketing campaigns! Here are some steps you can take to begin.
Start with a Strategy
What Are Your Goals?
When you picture a successful season of holiday ecommerce, what does that look like? Scoring repeat sales? Effectively reaching new customers? Beating last year's numbers? Whatever success looks like for you, picture that in great detail. Decide what you want your holiday season to look like and determine the goals you want to achieve.
Once you have your goals in place, it's time to establish what metrics you need to focus on and the levels those metrics need to reach. Is there a certain number of new customers you need to achieve the goals you've set? A particular percentage of repeat customers? A certain amount in sales dollars? Establishing a strategic picture of success will give you a target around which to craft the rest of your strategy!
Begin with Search Engine Optimization
Now that you have decided what success looks like, it's time to go into your product pages and perform SEO maintenance to ensure that you rank high in relevant search results. Think about the type of customers you're looking to reach. What matters to those customers? What types of searches will they be performing? Consider this, then make sure you include those primary keywords on relevant product pages.
Come Up with Campaign Ideas
What types of promotions will you be running? How many will you run? When is the best time to run them? Determine what products you want to promote and when, then begin thinking of core ideas to center your campaigns around. What type of story do you want to tell? What is the main message you want customers to walk away with? Decide upon this, then figure out a fun way to capture customers' attention while motivating them to take the desired action!
Set Up a Social Media Plan
Now that you know what promotions you want to run and how you're going to approach them, it's time to set things in place for social. You'll need to determine what channels are the best fit for each campaign, how you will use them to drive traffic back to your site, and what measurements equal success. You'll also need to think about how often and what type of content you will post, as well.
Plan Out Your Content
Given the plans for your campaign, what type of content will you need to create? A special newsletter? Social media graphics? A podcast or blog post? Specific ads? Decide what content you will be putting together, as well as when and how you will share it, then schedule it all on a comprehensive content calendar, which you can refer to in order to ensure that you're on track.
Dive into Design
Your brand's look instantly conveys a certain message to customers across all touchpoints. It is important to make sure that message is one that you want to be sending, as well as that it stays consistent across every step of the customer journey.
Before you launch your campaign, take a look at your website and update any dated or underwhelming visuals. You may also want to consider continuing the brand experience in customers' homes by ordering customized packaging for your products, as well.
Concentrate on Content Creation
Think about the content that you laid out in your content calendar and begin creating copy and visuals to execute your plan. Pull together the copy for various content pieces, whether that involves writing blog posts, landing page verbiage, ad copy, or product slogans. Make sure that your words tell the story you originally intended, creating a picture in customers' minds of what their lives could be like with your product. Then pair this copy with striking visuals. Create or look for photos, video clips, and animations that will capture customers' attention and assist in telling the story that your copy began.
Does this all sound like a lot of work? Let us help you out! We specialize in partnering with companies to plan and execute high-performing campaigns that meet revenue goals. Let us assist you in planning out your strategy, making design tweaks, and creating compelling content!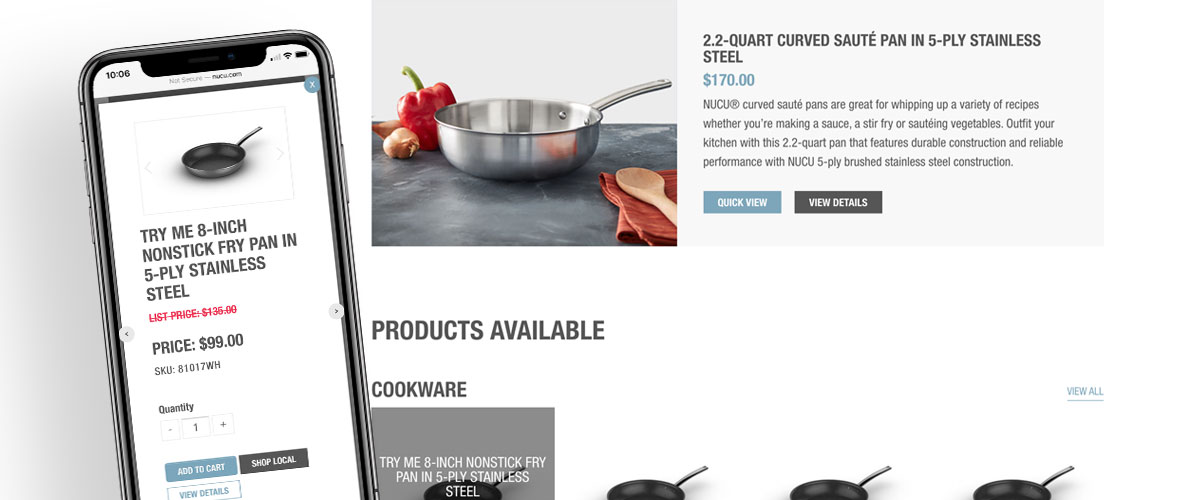 Preparing for the Future: Update Your Ecommerce Site
Ecommerce has only become a more significant avenue for revenue for businesses over time. Once you've finished running your campaigns for this holiday season, consider upgrading your ecommerce site with the future in mind. Once again, let us help you out! Allow us to work with you to optimize your site for long-term ecommerce growth.
Ecommerce Tools
We are professional partners with a number of industry-leading programs. Therefore, partnering with us means access to services that will serve as powerful tools for managing your online storefront.
SilverStripe
At Dynamic, our CMS of choice is SilverStripe. SilverStripe has many useful features that make life easier for business owners, including a Campaigns section. The Campaigns tool allows you to schedule site updates to all go live at the same time, eliminating the need to manually publish the updates all at once when your promotion goes live.
Salsify
To manage your ecommerce site itself, we harness the power of Salsify. Salsify stores all of your ecommerce assets - descriptions, product photos, and more - so that they can be used anywhere you sell your products, creating a consistent user experience across all channels.
Foxy
Foxy.io is our recommended service for facilitating virtual checkouts. It offers a great level of customization, allowing for a branded look and the functionality you need.
Ecommerce Content
In addition to setting up the functionality of your online storefront, we can also create the content you need to promote your products. Whether you need product photos, promotional videos, social media graphics, or blog posts, we will help you obtain the assets required to sell potential customers on your product or service!
In today's economy, ecommerce is king - especially given the circumstances of this year. Therefore, it only makes sense to invest in a quality, high-functioning ecommerce site and strategy. It's not too late to put together some great promotional campaigns for the 2020 holiday season. Partner with us for that, as well as to prepare your ecommerce site for the future, and you'll be set for success!
Sources: Forbes, Tech Crunch, Digital Agency Network