Expanding Our Team
At Dynamic Digital Marketing Agency, we're always looking to enhance our team so that we can provide the best comprehensive service possible for our clients. Toward this end, we recently hired Emily Hockenhull as our new Marketing Coordinator and Lauren Begalke as an Account Executive. Join us in welcoming them to our team!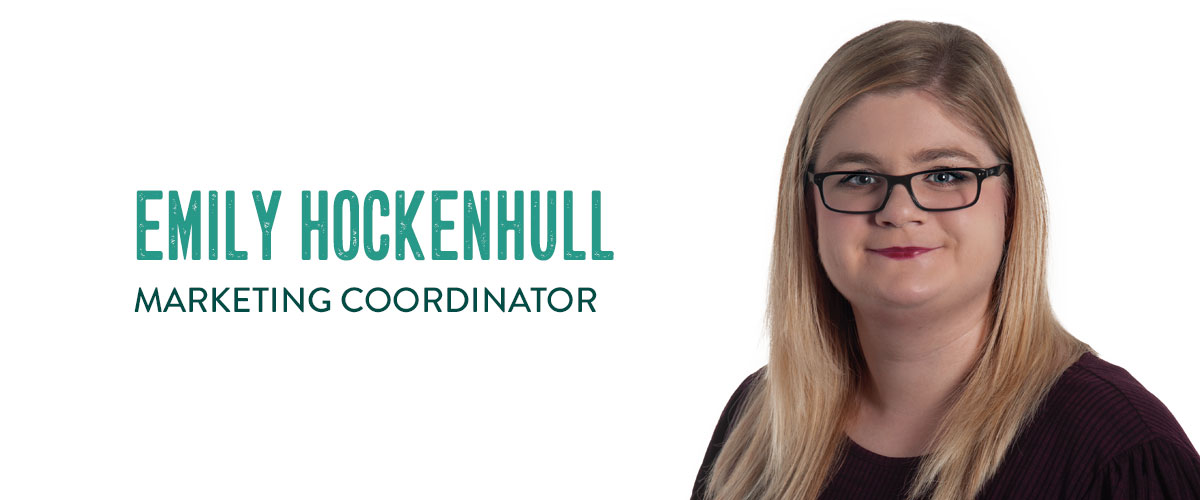 Get to Know Emily
Emily would describe herself as creative, focused, driven, energetic, and encouraging. Her favorite quote is, "Be so good they can't ignore you." (Steven Martin)

Emily graduated from Lakeshore Technical College (LTC) with an associate degree in Marketing in the summer of 2019. Since then, she has been pursuing an associate degree in Graphic & Web Design from LTC to further develop her skills. She has worked with us over the past year as a freelance copywriter and interned with us this past summer before joining our team full-time as our new Marketing Coordinator this fall. She enjoys all things creative and is excited about her new role, which involves copywriting, social media management, market research, and other areas of expertise that will enable us to expand our content marketing services for our clients.

When not coming up with a promotional solution for a company, Emily enjoys listening to music and playing the piano and guitar. She also loves taking in the creative work of others by reading a variety of different books, including works of classic literature. Additionally, she can often be found behind her camera, capturing photos of both people and nature. She knows American Sign Language and enjoys using it when she has the chance, as well.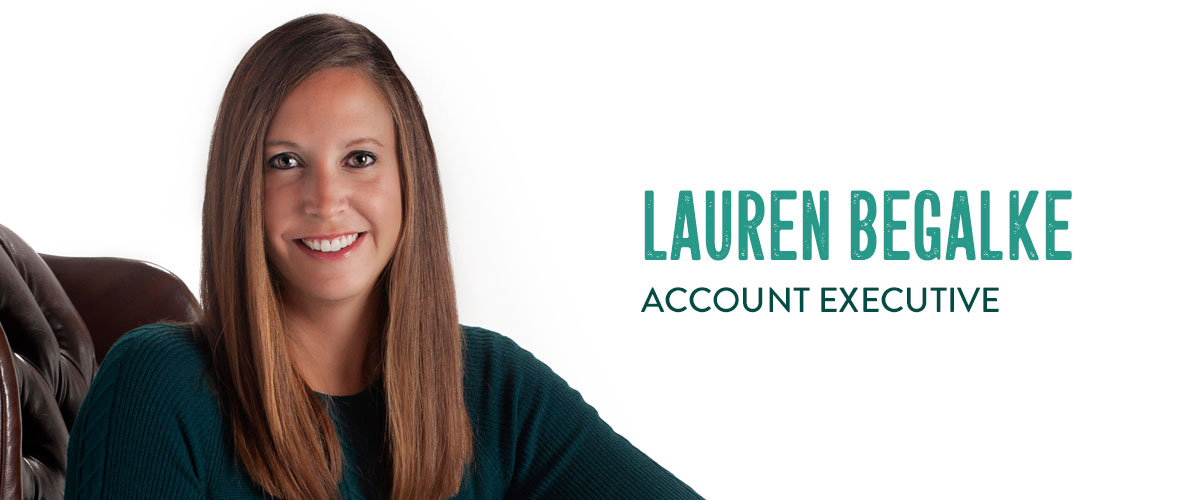 Get to Know Lauren
Lauren would describe herself as friendly, organized, dependable, happy, and creative. Her favorite quote is, "Find the good in every day!"

Lauren has a degree in English from the UW system, which she has found helpful when managing projects. She began working for Dynamic part-time as an Account Executive in the fall of 2019. Dynamic is truly a family business for Lauren since the company was started by her brother, Jason Irish. She is involved in billing and putting together account reports, and also works directly with clients, which she enjoys. Welcoming Lauren to the team has allowed us to expand our customer base, resulting in many satisfied clients who enjoy her friendly service.

In addition to her English degree, Lauren obtained an Elementary Education degree from UW Madison. She spent 6 years teaching before deciding to stay home with her 4 children. She loves the Wisconsin Badgers, likes attending Badger football and basketball games, and even has a labradoodle named Badger! She and her daughter are also major fans of Harry Potter. Additionally, Lauren enjoys traveling and exploring new places with her family. She and her family are also in the process of moving into a house they recently purchased.
We are excited to welcome Emily and Lauren to our expanding team of creative experts and look forward to seeing the innovative solutions we will be able to provide for our clients with them on board!