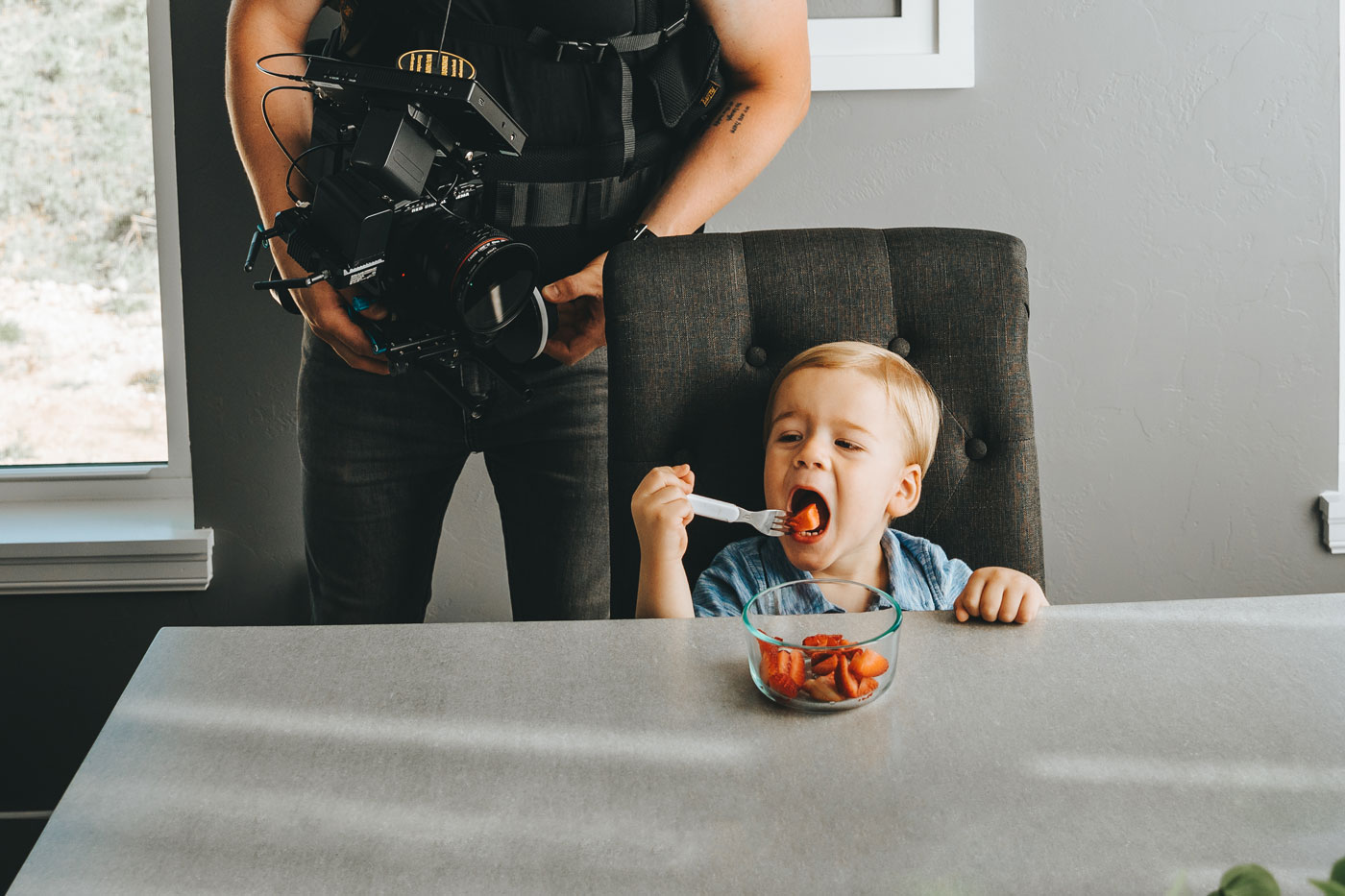 Elevating Your Business Storytelling with Video
In the age of digital transformation, the narrative of effective marketing continues to evolve, and video content is at the forefront of this shift. As an influential communication tool, video has transformed the marketing strategies of businesses around the globe, and it's poised to revolutionize yours too. We at Dynamic are here to guide you on this journey. Let's dive deeper into the world of video marketing and how our video production services can bring your business story to life.
The Ascendancy of Video Marketing 
Visual communication has taken the world by storm. The popularity of platforms like Instagram, TikTok, and YouTube has emphasized the value of video in the digital space. By 2022, online videos were projected to constitute more than 82% of all consumer internet traffic — a 15-fold increase since 2017. It's clear that businesses are capitalizing on this trend, and with Dynamic's help, yours can too.
The Impact of Video Marketing
Engaging and Persuasive

: Video content is engaging and persuasive. It's a storytelling medium that elicits emotions and communicates messages effectively. When you use our video production services, you're accessing a tool that can help viewers retain 95% of your message, compared to 10% when reading it in text.

Boosts Conversions and Sales

: Video content can significantly impact your bottom line. Through video production, your landing page can see an increase in conversions by 80%, while a product video could increase the likelihood of a purchase by 144%.

Cultivates Trust and Credibility

: Video is a powerful tool to build trust with your customers. By showcasing your company's values, expertise, and personality, you can enhance your brand recognition and credibility.

Enhances SEO

: Google appreciates video content. By integrating videos on your website, you could see a 53-fold increase in your chances of appearing on the first page of Google.
Implementing Video Production Services in Your Strategy
Understand Your Audience
The first step in your video marketing strategy is understanding your audience. What do they want to see? How can your product or service solve their problems? Where do they spend their time online? We at Dynamic take these considerations to heart when producing your video content.
Emphasize Quality Content
Quality is key. At Dynamic, we ensure that every video we produce is well-scripted, well-shot, and well-edited. We aim to create informative, engaging content that aligns with your brand's voice and message.
Variety in Video Content
With various types of video content available — educational videos, product demos, testimonials, company culture videos, and more — each serves a different purpose and can be used at different stages of your customer's journey. Dynamic's expert team can help you navigate these choices and select the most effective format for your message.
Promotion Across Channels
Once your video is ready, we encourage you to promote it across all your marketing channels — your website, social media, email newsletters, and more. At Dynamic, we ensure your video is optimized for each platform for optimal results.
Measurement and Optimization
Lastly, it's important to track your video's performance. By examining metrics like view count, engagement, click-through rate, and conversion rate, you can use these insights to optimize your future videos. This is a part of the process where Dynamic's expertise can provide valuable guidance.
Wrapping Up
Harnessing the power of video marketing isn't merely a trend; it's a critical component of a robust digital marketing strategy. For businesses ready to leap forward and carve their niche in the digital world, it's an opportunity that simply cannot be missed. With Dynamic's expert video production services, you have a partner ready to bring your brand's story to life, engage your audience, and help you achieve your business goals. Step into the future of marketing with us and watch your business thrive.