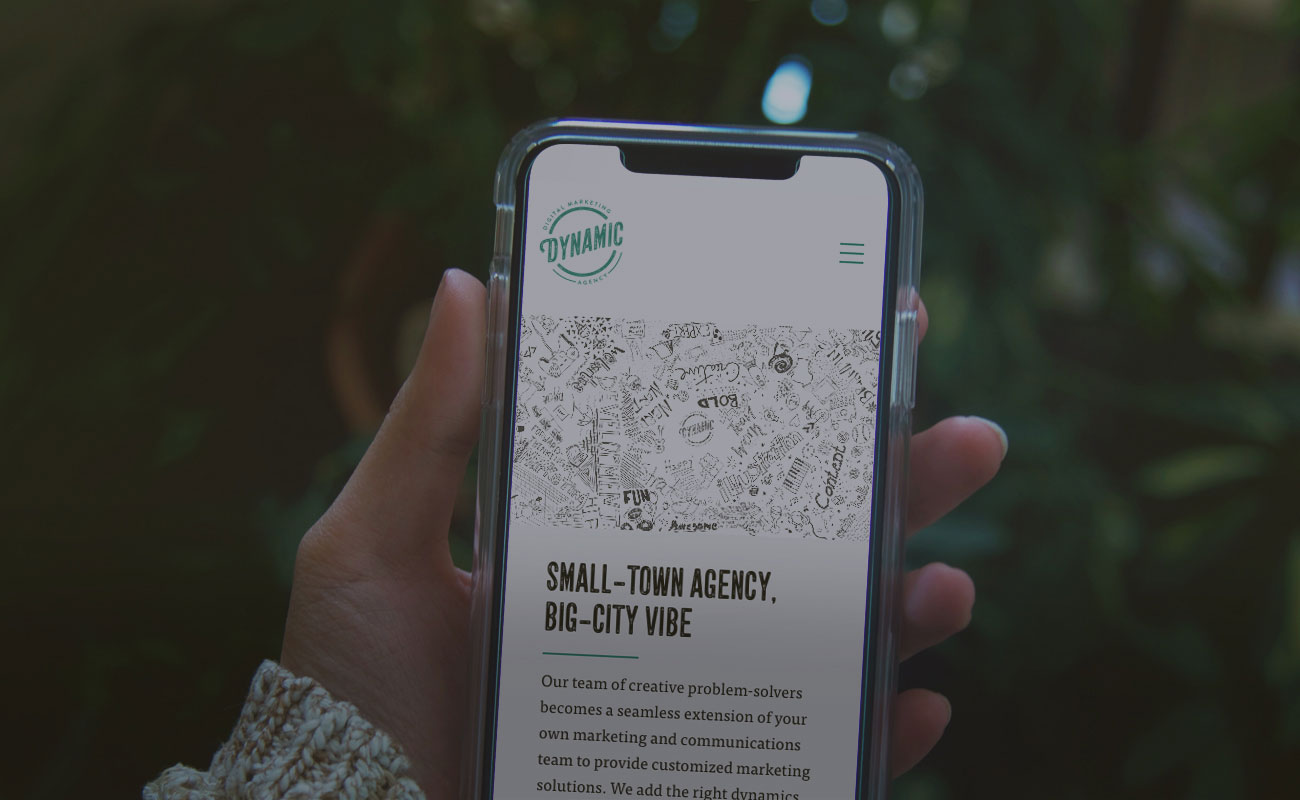 Dynamic Rebrands
Recently, we've been feeling a little bit like the housepainter who's in such high demand that his own home's exterior is chipped, faded and peeling (which admittedly is not the most effective self-promotion). But the truth is, for the past 13 years we've been so busy elevating other company's brands, that our own was looking a little tired. We were definitely due for an update. After all, the very definition of "Dynamic" is constant change and full of energy and new ideas.
Most of all, our brand needed to play catch-up to match our current identity, which has evolved and grown and diversified. So, change we did—everything from redesigning our logo, to updating our website and tweaking our social media platform, plus freshening up our graphics and collateral. Our new brand is clean, bold and intuitive and truly reflects the comprehensive array of innovative marketing services we offer.
As a full-service digital marketing agency, Dynamic focuses on four core services: Development, Creative, Strategy and Content. So, just as we handle our client's brands and marketing strategies, our entire team of clever creatives and smart strategists rallied together in a collaborative effort to entirely transform our own brand.
Are we excited about it? Heck yeah! It's like our agency has been painted inside and out with a fresh coat of an awesome, just-released, customized color. It feels like we got an updated wardrobe and funky new glasses. With a fresh, edgy haircut. And we're in tip-top marathon-ready shape. We feel energized, renewed and even more hip than did before.
This is what passion, expertise and creative energy can do. We highly recommend it.