2020
Bemis Manufacturing STA-TITE Campaign
Bemis Manufacturing
Bemis Manufacturing has been producing toilet seats for many decades. Throughout that time, the company has developed a variety of innovative product features that set its seats apart.

Bemis Manufacturing wanted to showcase its seats' STA-TITE feature in a humorous, relatable way. We created a video that plays off of one of the struggles of lockdown - gaining the "quarantine 15."
Locking Down the Idea
The video's goal was to draw attention to the STA-TITE functionality of Bemis Manufacturing's seats in a fun way. The concept centered around a couple indulging in junk food throughout lockdown. By the end, their previously-loose pants had become tight, like Bemis's toilet seats. The main idea was that while the couple's pants may eventually loosen up, Bemis seats never will.

Once we locked down the idea, we were ready to move ahead with production.
Starting with the End Clips
We started the production process by filming product shots we planned to use at the end of the video. We captured these shots first since they would also serve as general marketing assets for other uses.
Capturing the product shots involved filming a Bemis seat from a variety of angles. We also filmed someone trying in vain to wiggle it. To contrast Bemis seats with other seats, we captured someone easily wiggling a loose, generic toilet seat, as well.
These shots demonstrated how Bemis seats STA-TITE and never loosen. They will be valuable brand assets for the company moving forward.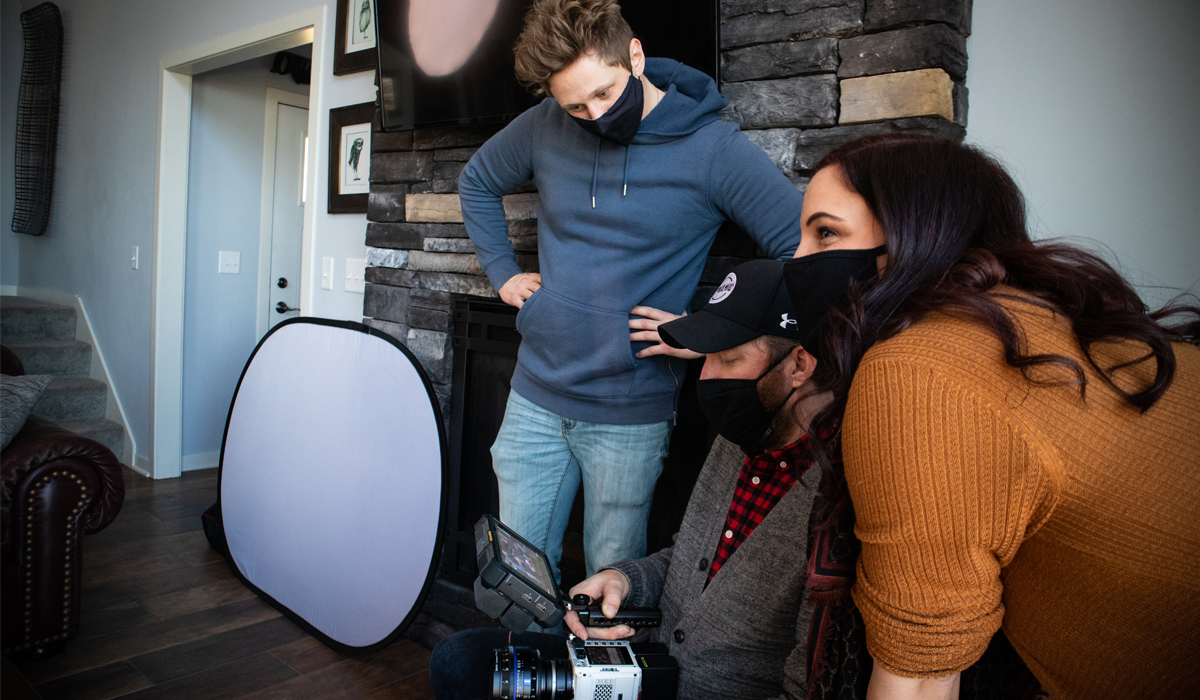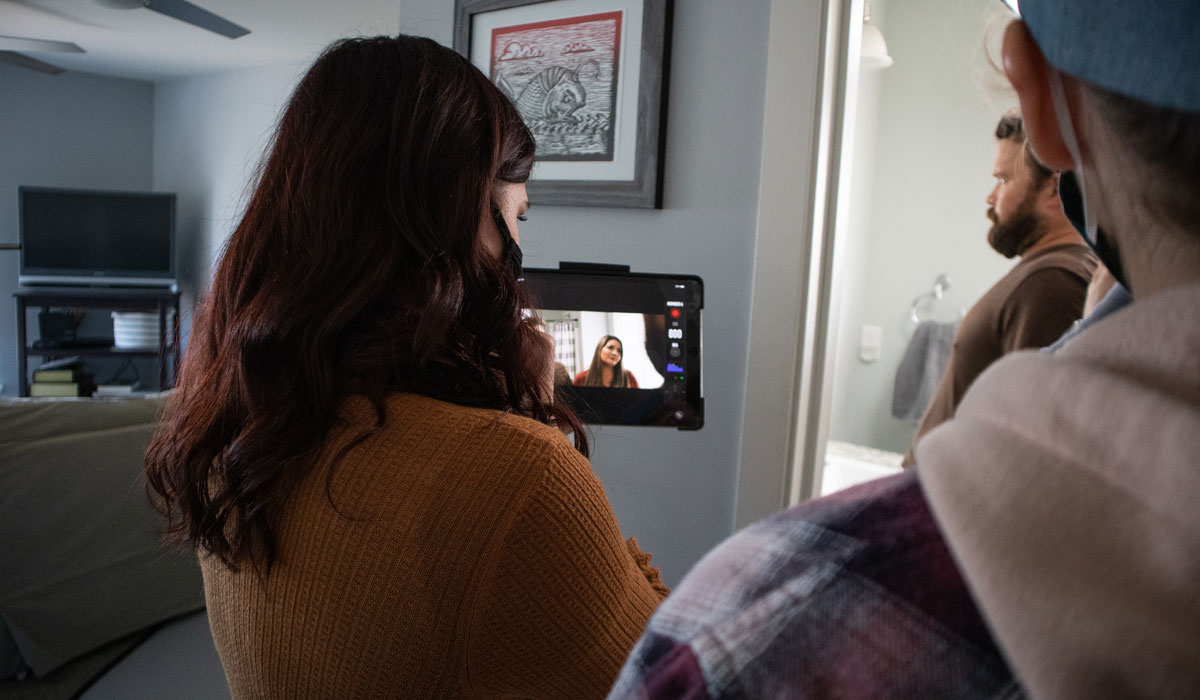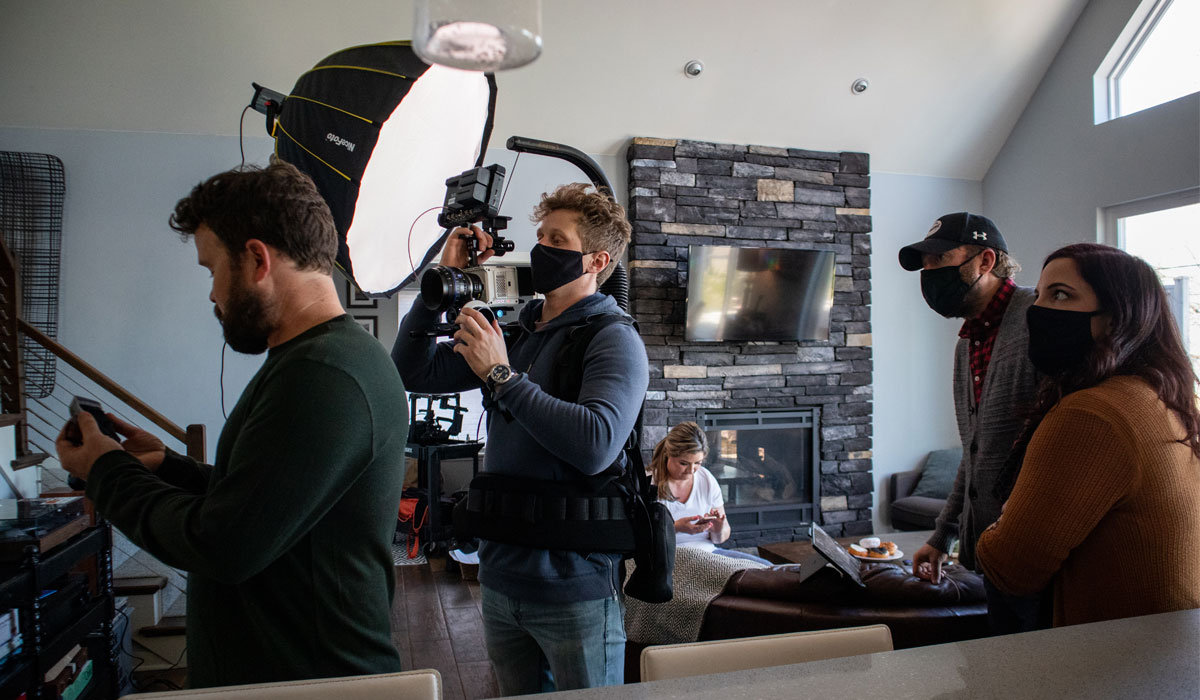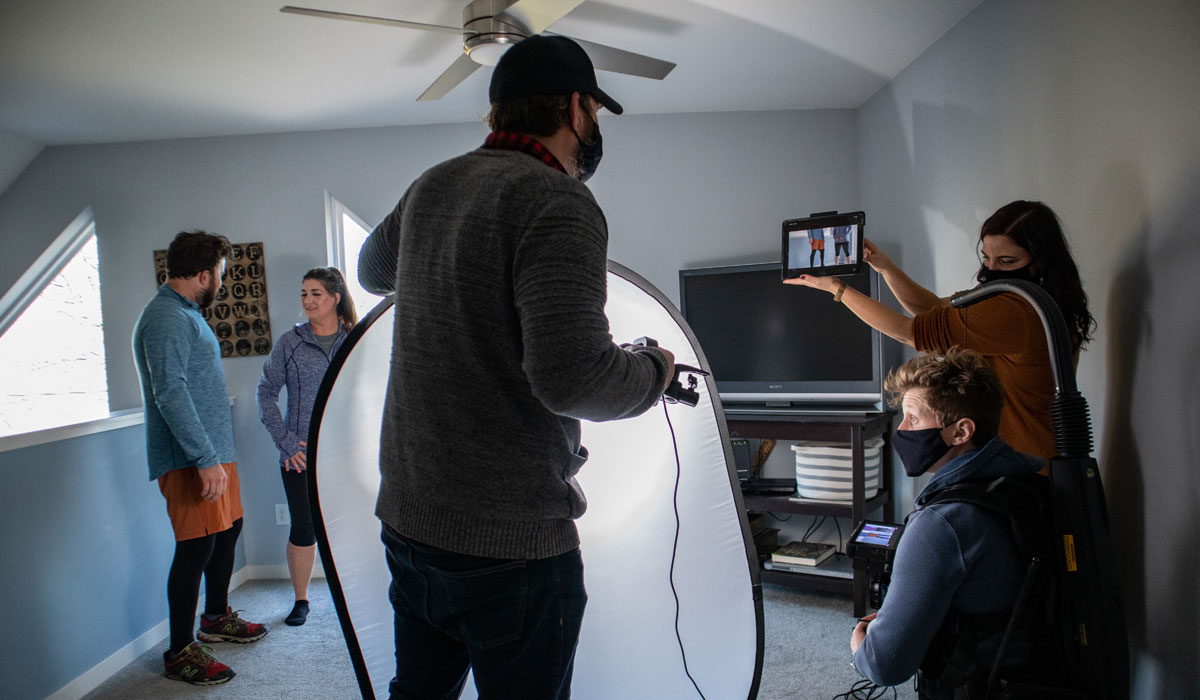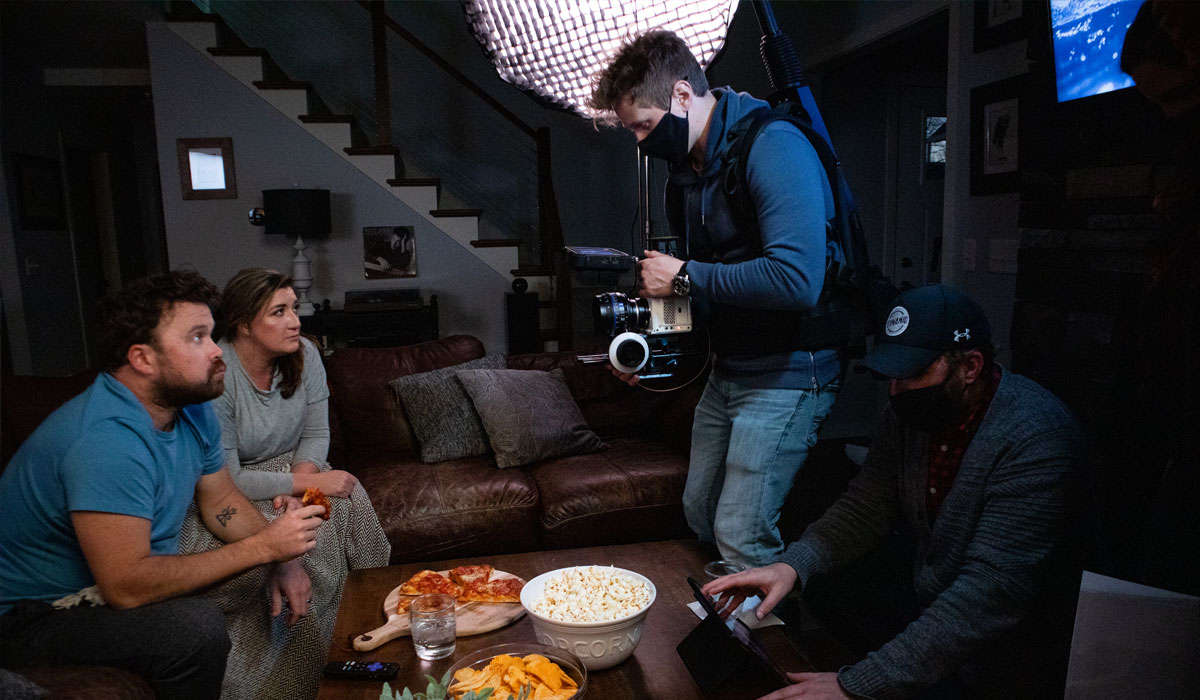 Food, Fun, and Filming
The video shoot for the "quarantine 15" footage was filled with fun and plenty of food! We rented an Airbnb to give the video a homey feel and hired two talented actors to serve as our couple.

The shoot made for comfortable, well-fed actors! Most of the shoot consisted of them consuming food in comfy loungewear. From donuts to takeout to pizza, we filmed it all!

With a wardrobe full of loungewear options and many outfit changes, we captured an accurate picture of quarantine life. We shot from morning into the evening to capture both daytime and nighttime shots. For the post-quarantine frames, our male actor even trimmed his facial hair - that's true commitment!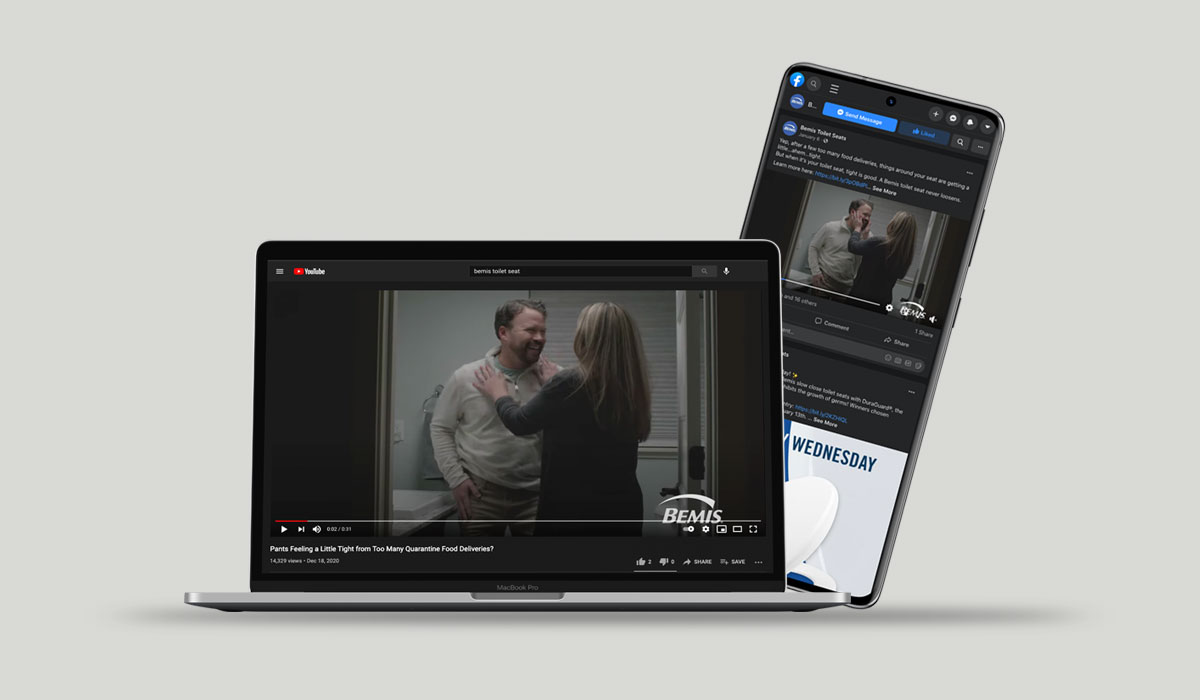 Tightening Things Up
After we finished filming, we tightened things up to create the final product. We went through the many clips we filmed and selected those that added the most to the story. We then edited them together to create a relatable, entertaining snapshot of life during lockdown. With music to set the mood and some final edits, the end result took shape.

Viewers found the video very relatable. It received over 11,000 views on YouTube and 26,000 on Facebook.
STA-TITE Campaign Leads to Success
Bemis Manufacturing's toilet seats offer helpful, innovative features for its customers. We created a lighthearted product video to highlight the seats' STA-TITE functionality. By playing off of recent events, the video captured attention through relatable humor, leading to increased success for Bemis Manufacturing.