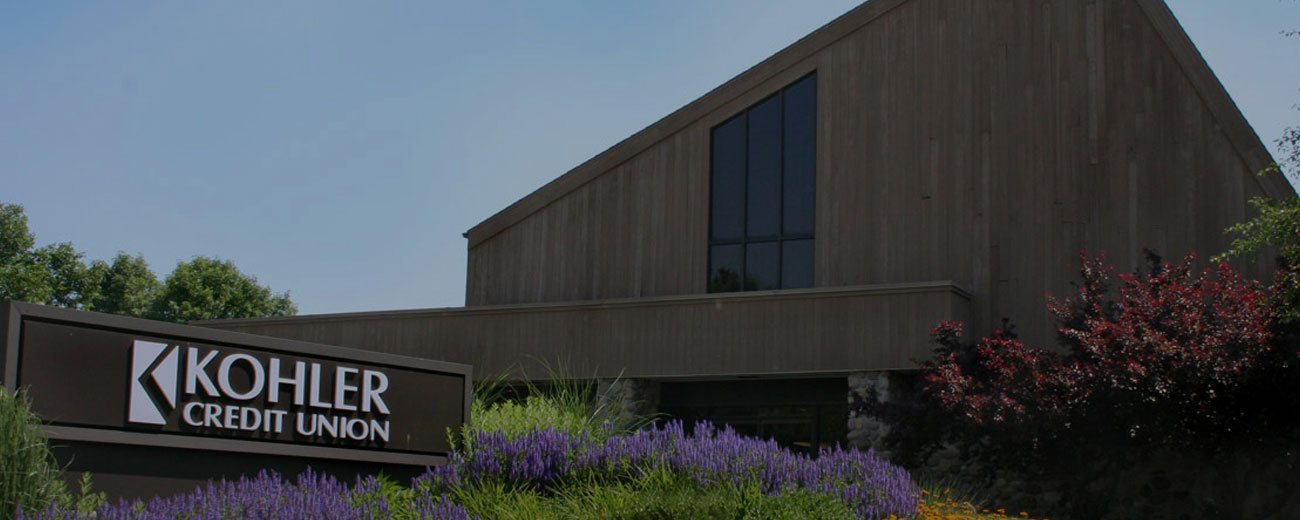 2016
Banking On A New Design
What we did
Content Management System
Content Strategy
Information Architecture
Responsive Web Design
Website Analytics
Website Development
Kohler Credit Union
Financial institutions have large amounts of detailed factual information to share, such as rates, fees and percentages, which—let's be honest—can tend to be a dull read, especially if it's presented in an outdated format. That's why Kohler Credit Union approached us to update their website. They wanted a fresh, modern look with improved navigation and a more concise, intuitive organization of information. We rolled up our sleeves and put our money where our mouth is.
Current information on any device
The main update we made to the Kohler Credit Union website was a creating a responsive design with a single database that seamlessly integrates on desktop, tablet and mobile versions of the site. A fresh look that's crisp, clean and modern appeals to both previous users and potential customers. We also designed the site with a centralized location that allows the credit union to update rate changes that populate on multiple pages.
Tracking and measuring site activity.
The newly designed website uses Google analytics to track and measure how visitors use the site. Our developers accomplished this by adding code snippets to track how visitors leave the site, see which ads and promotions they click on, which documents they download and which videos they watch. Kohler Credit Union can use these measurements to better understand their customers' needs.
Draft it first content management
Kohler Credit Union has many specials for their customers that require constant website updates. Building the website in SilverStripe allows KCU to create pages in a draft version so they are ready to publish the second a new special starts.
2015 Marcom Award Winner
Dynamic's website redesign for Kohler Credit Union has been awarded a 2015 Platinum Marcom award. The Platinum Award was given to only 16-percent of the entries and is presented to recognize the winners for their excellence in terms of quality, creativity and resourcefulness.
A makeover is a sound investment.
When people visit the Kohler Credit Union website, they'll find a refined look with streamlined information. The improved navigation provides a more efficient, satisfying experience. And the credit union can use the tracking information to understand what users want and need, proving that a great website is a great investment.