What we did
Advertising Campaigns
Photography
Social Media Management
Video Production
DynaVap
DynaVap's goal? Enhance the vaping experience by making sophisticated, battery and smoke-free vaporizers available to enthusiasts. DynaVap offers many variations of the product, providing an option to suit all who vape. A while back, DynaVap introduced a unique collection of vaporizers - The 2019 Color "M" collection. We were asked to create a campaign that would promote this collection and we developed the perfect solution!
A Letter of Many Colors
The 2019 Color "M" collection consists of vaporizers in three different tones, each of which ends with the letter "M" - PhantoM, AuruM, and RosiuM. PhantoM is a sleek, modern, black model. AuruM is full of golden glamor. RosiuM is multi-hued, dominated by a pinkish purple. The challenge? To convey the stylish elegance of The 2019 Color "M" collection in a manner that would capture customers' attention. Therefore, centering the campaign around a short video that showcased the product was the ideal option.
The Making of a Masterpiece
Creating the video was a comprehensive process, from ideation to creation and ultimately, market saturation. The initial step involved putting together a storyboard of the sequence of shots for the video, after which the filming began. The video urged viewers to "M-brace the Color." We personified the colors by showcasing each vaporizer in a setting that highlighted its unique aesthetic. We then wrapped things up with a shot of all three together. After post-production touchup, the video was ready for dispersal. To accomplish this, we harnessed a variety of platforms, upon which it experienced widespread success.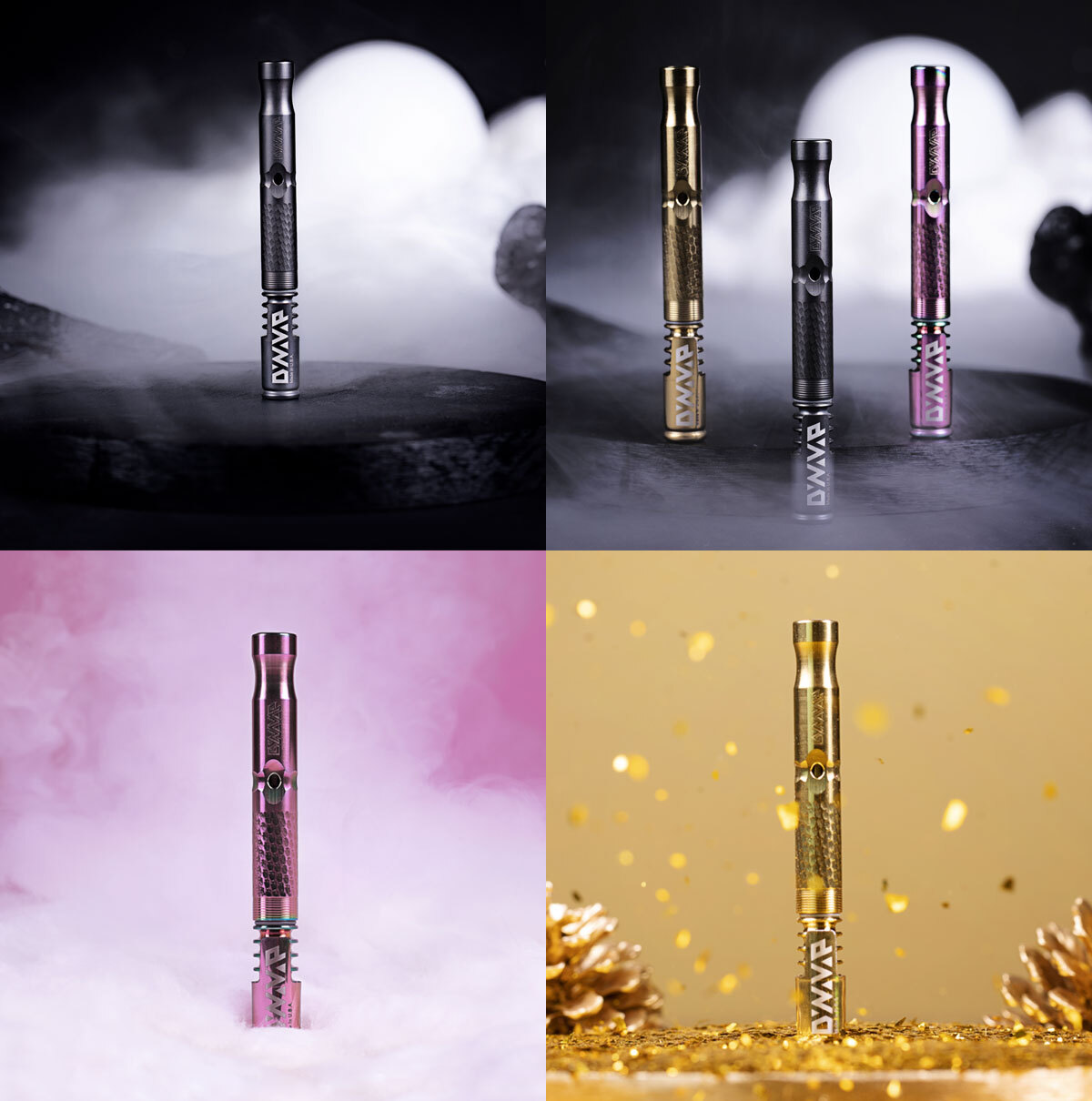 M-bracing the Color
The video was promoted many different ways - via a Programatic campaign, social media, email marketing, and on its own landing page. On each of these platforms, it experienced a great deal of success. The full video reached 5,000 initial views on YouTube. It was also broken into shorter clips, and each color was given its own week on Instagram and Facebook. Taking into account the interactions on those channels, it gained over 100,000 social media impressions, as well as 1,000 engagements. The Programatic campaign resulted in a 500x return on ad spend. Overall, the campaign received 1.3 million impressions and a 4% click-through rate - impressive numbers that greatly increased awareness of and interest in the product. Thus, the color was fully M-braced across the entire campaign!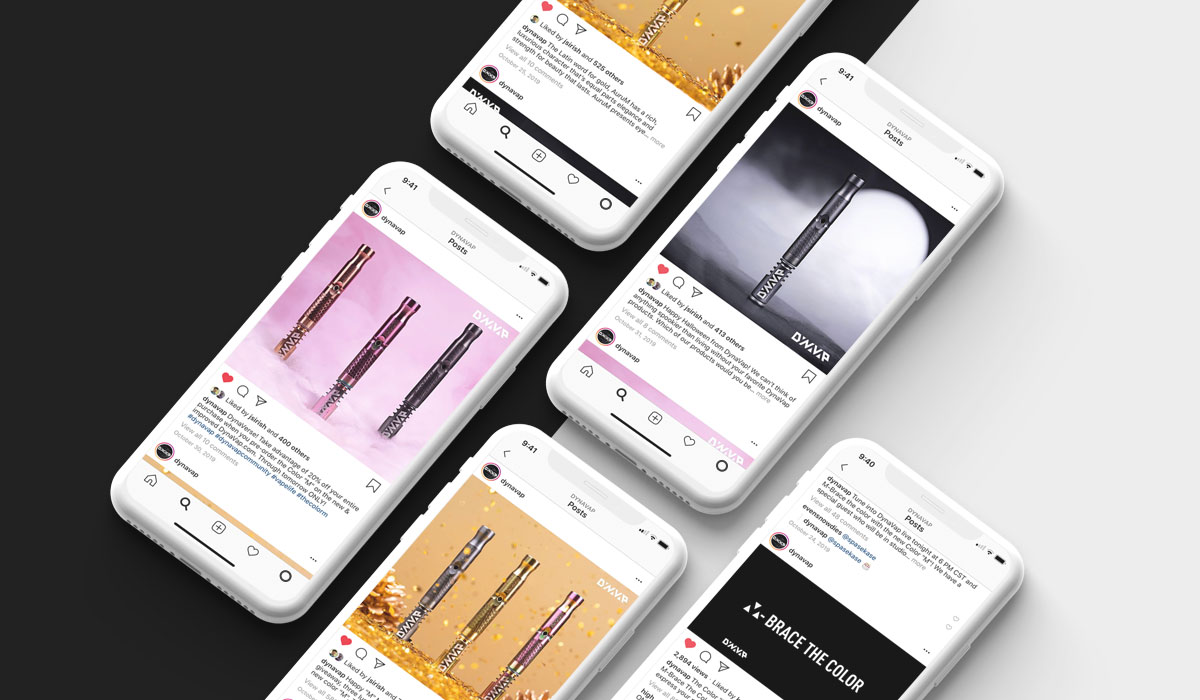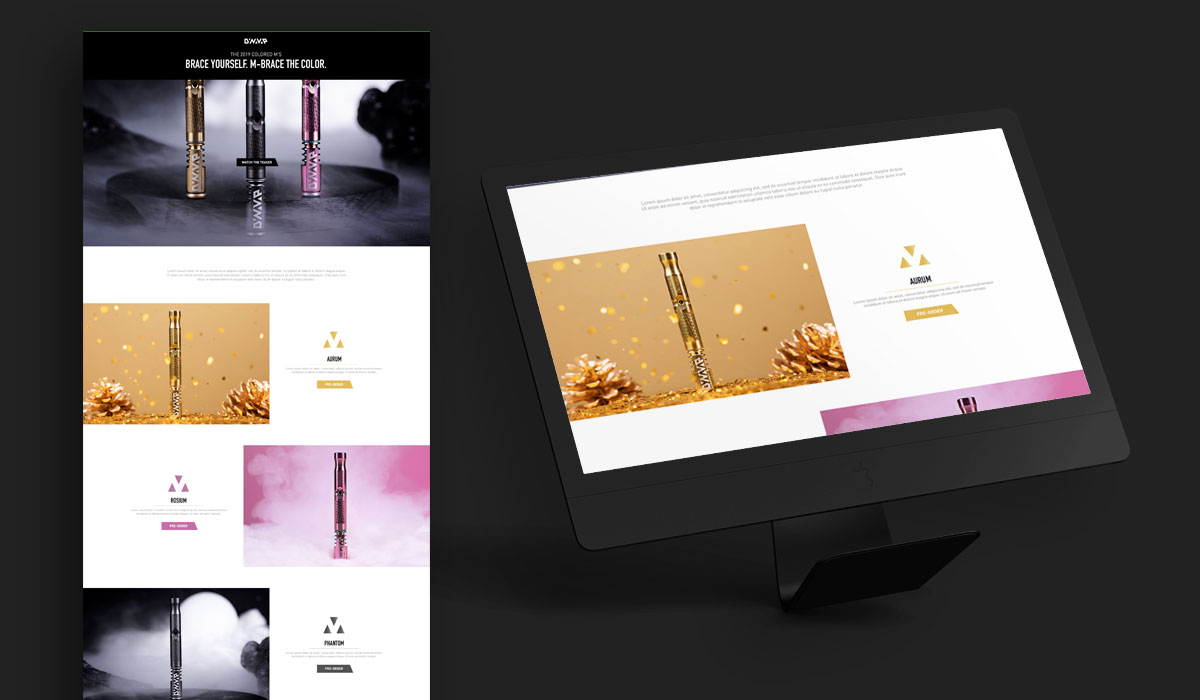 The Color of the Future
DynaVap's unique technology effectively enhances the vaping experience for those who utilize it. DynaVap's distinctive product iterations, such as those of The 2019 Color "M" collection, provide options designed to appeal to all who vape. Due to the engagement and awareness generated by the video we produced for The 2019 Color "M" campaign, the company's future looks bright and colorful!