2020
Get Away from the Norm with a Website Redesign
What we did
Brand Identity
Responsive Web Design
Website Design
Website Development
Blue Harbor
Blue Harbor is located along the shoreline of Wisconsin's beautiful, blue Lake Michigan. It's a place of rest and relaxation in the Sheboygan area. With a spa and waterpark, as well as plenty of room for events, it's the ideal destination for both vacationers and business travelers. We gave the resort a well-deserved website redesign, resulting in an online experience that serves as a getaway from the normal site visit.
Providing an Unforgettable Experience
Our goal? Give visitors an unforgettable digital experience that they'll want to continue in person. To do this, we updated the site's branding and look to provide just the right visual appeal. We also established a user-friendly site structure designed to guide potential guests through the process of planning their stay. Additionally, we established the advanced functionality a quality resort website requires. The result? A memorable start to an amazing vacation experience!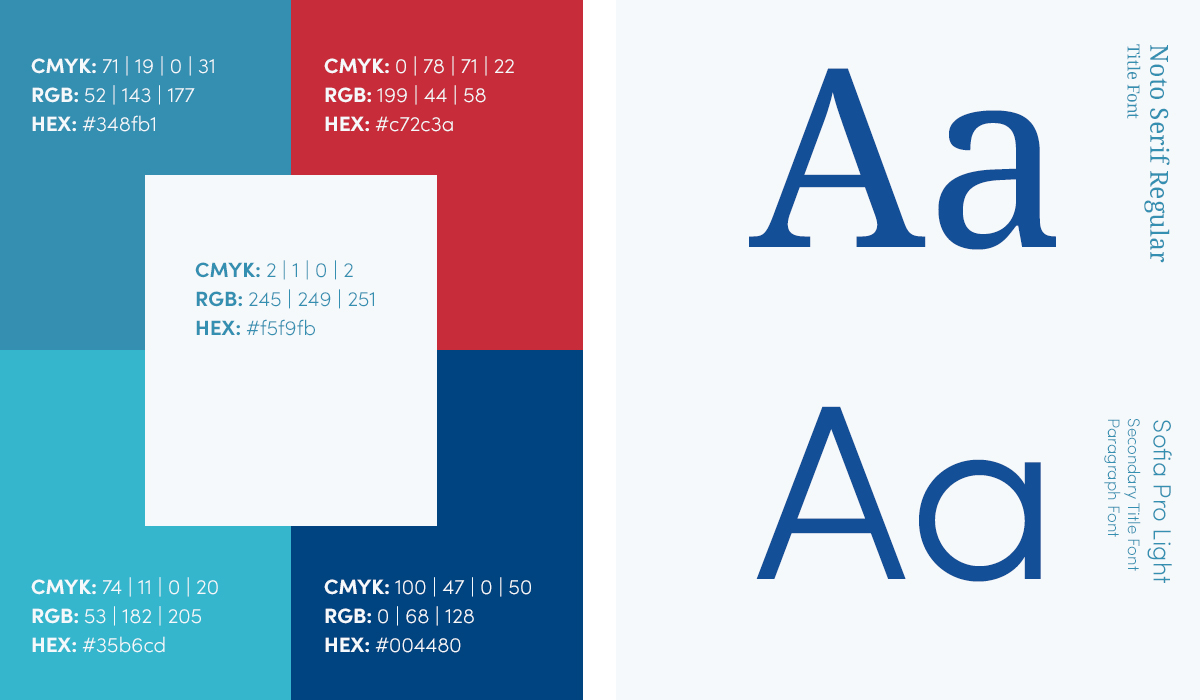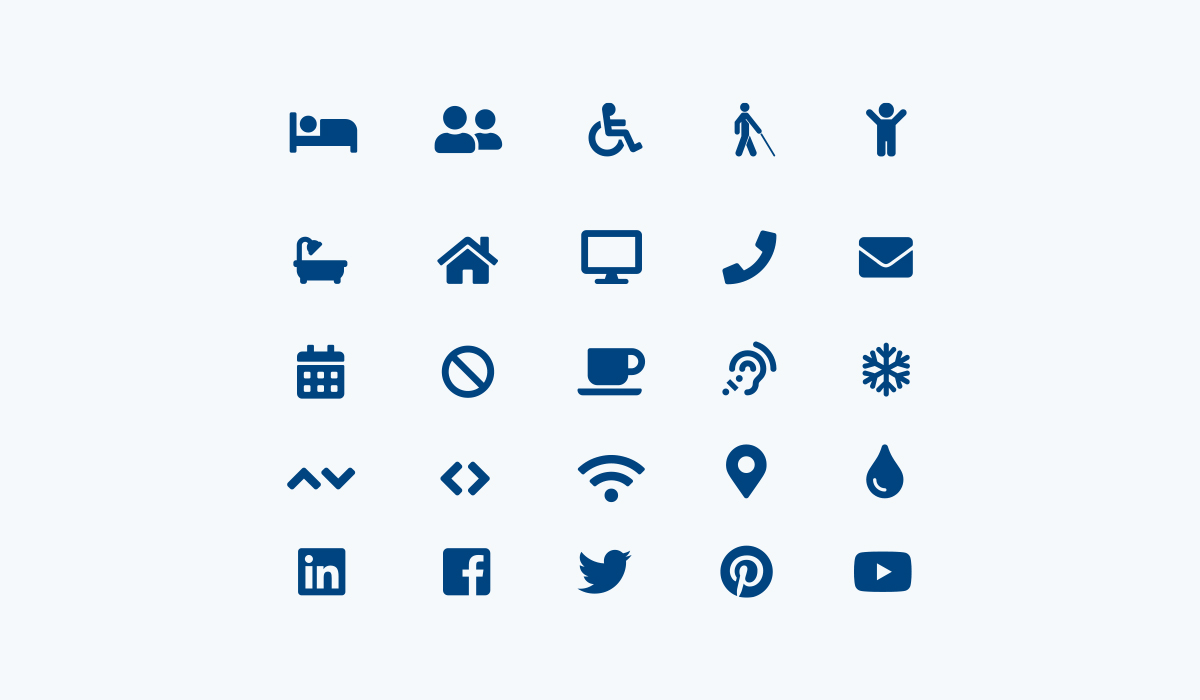 Start with the Surface
A high-end resort deserves a website with a high-quality, visually-appealing design. That's exactly what we delivered through our redesign of Blue Harbor's site! We came up with a clean, modern look that showcases the Blue Harbor experience, allowing guests to visualize what a getaway at the resort would be like. We created a variety of layouts for different types of content, as well.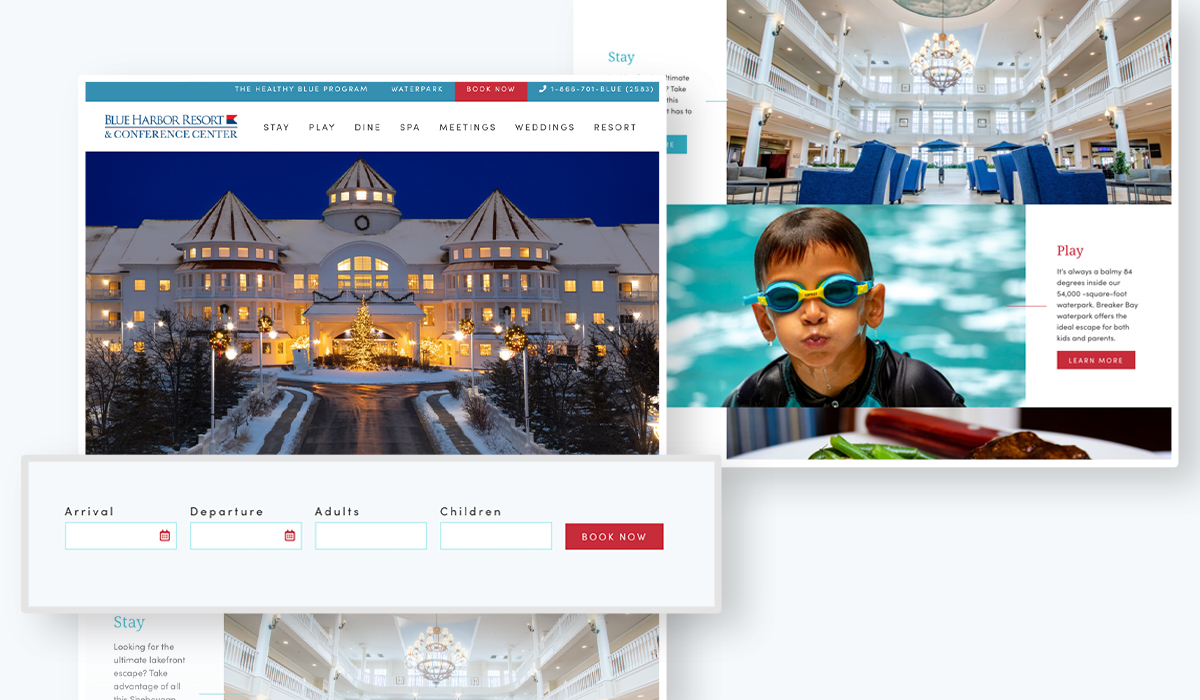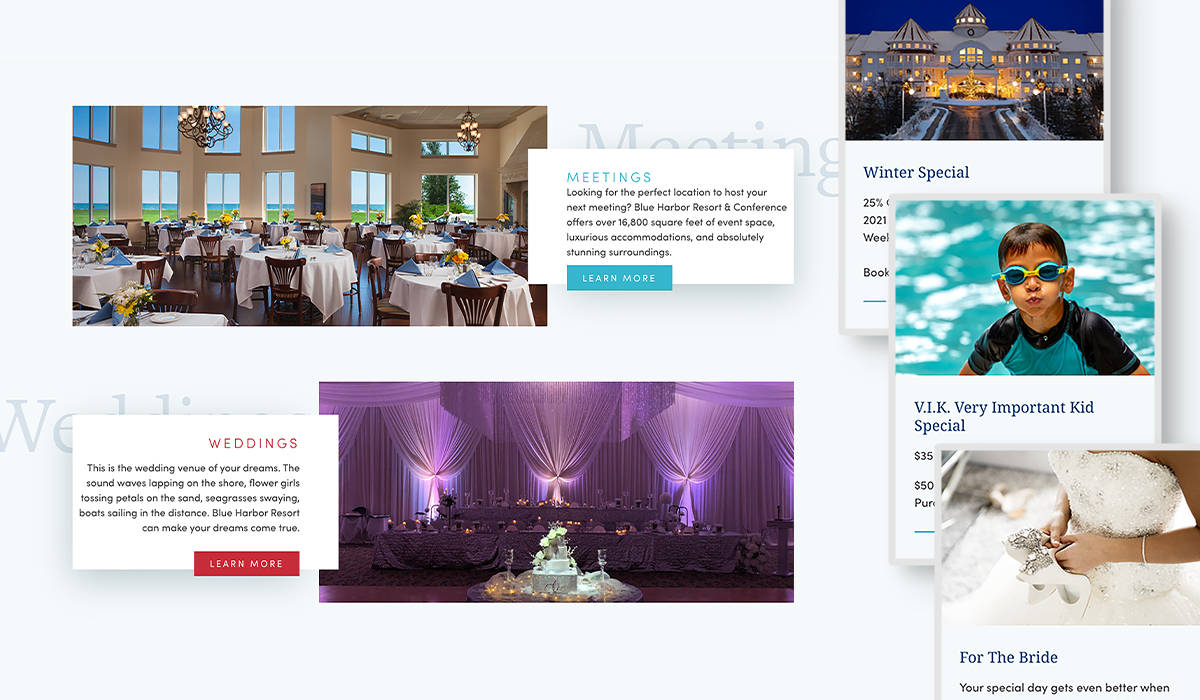 Diving Deep Into Functionality
To provide the advanced features the site needed, we dove deep into back-end functionality. We created a searchable calendar that filters events by factors such as date and category. Additionally, we made the site interactive by allowing for the embedding of a variety of types of media. Finally, we established pop-ups for important information.
A quality resort website provides a positive user experience, which serves as the first step of an enjoyable getaway. A truly high-quality site needs both a great look and extensive, user-friendly functionality. We provided these elements when we redesigned Blue Harbor's website. The result? A digital experience that goes above and beyond the norm, serving as a stellar start to site visitors' vacations!