2020
Thrivent Invests in Videography
What we did
Advertising Campaigns
Content Strategy
Video Production
Tim Saeger is a skilled financial associate at Thrivent - an organization that assists clients with managing their financial resources. With 10+ years of experience, Tim is an expert advisor to clients in all stages of life. Being well-versed in the world of finances, Tim wanted to invest in a videography-based campaign promoting his services, and we were happy to help him out!
A Sound Strategy
The strategy? Create an editorial-style interview video that would show customers how utilizing Tim's services will cause them to thrive. The video was intended to highlight the features and benefits of his services in a way that his target customers could relate to, as well as to showcase Thrivent's caring, purpose-driven nature.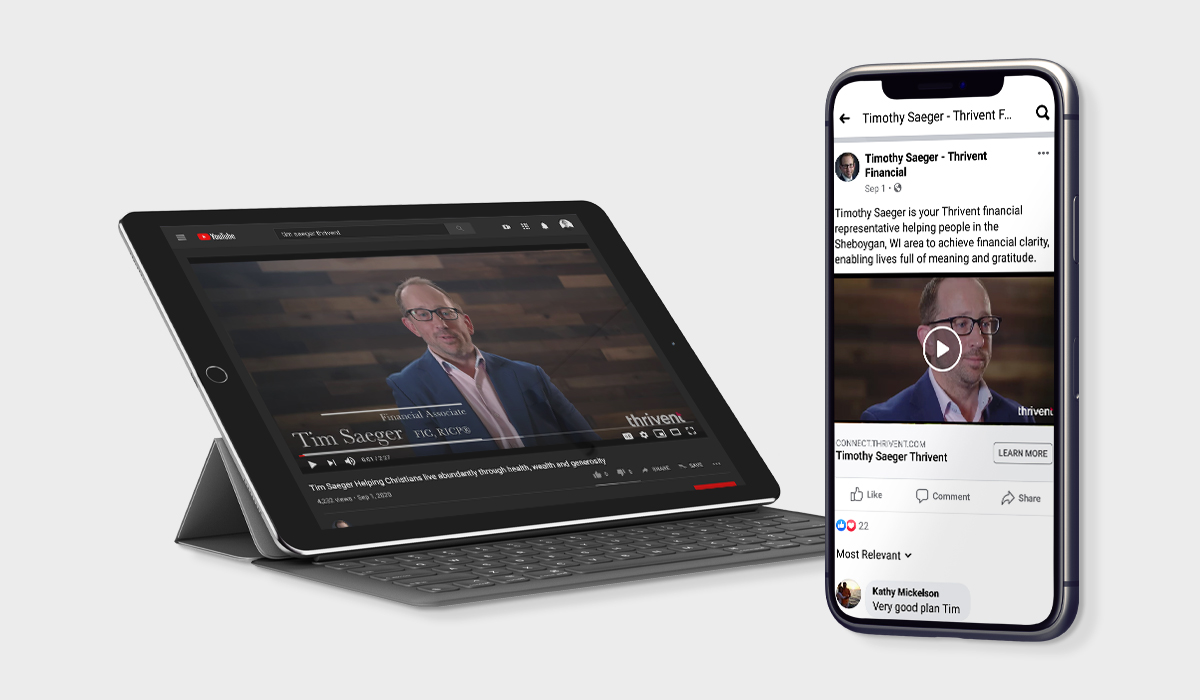 Creating the Asset
Creating the video asset was a multi-step process. In the pre-production phase, we came up with the concept, prepared the script, and solidified the other details that needed to be in place before filming could begin. As we moved into production, our expert team worked to capture high-quality footage. Finally, in post-production, we pulled the clips together to create a compelling story and perfected the details through color correction, audio adjustments, and more. The result? A multimedia masterpiece capable of winning over potential customers!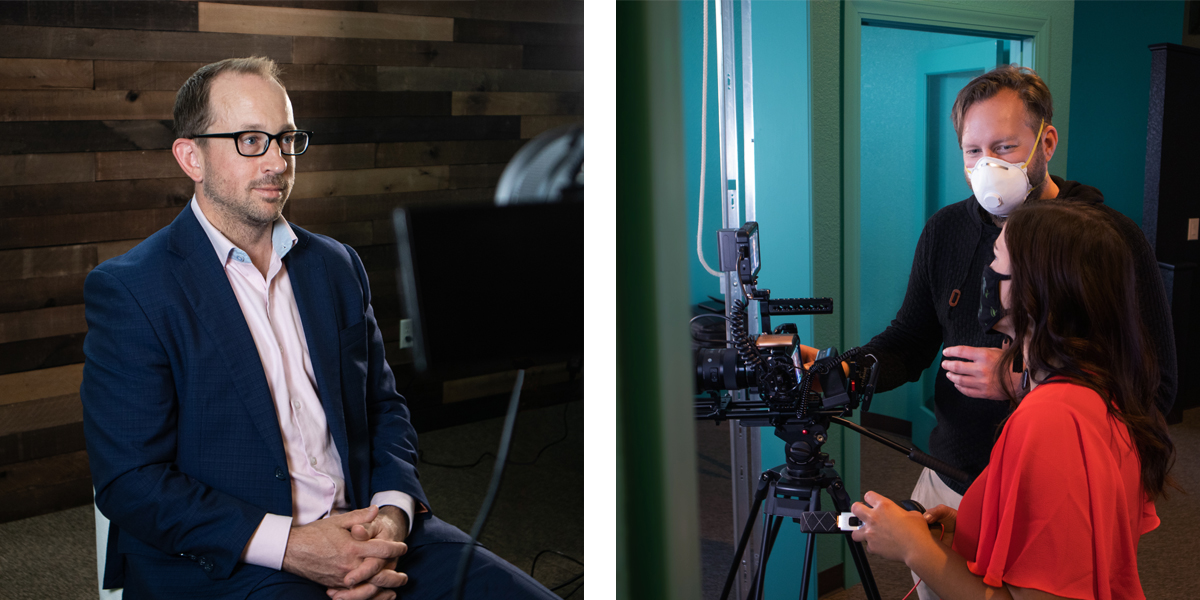 A Valuable Investment
In our media-driven, digital world, a video that tells a story effectively can make a major difference. We created a video for Tim that tells the story of how his services can enhance the lives of potential customers, thereby selling them on the idea of partnering with him and making the video a truly valuable investment!