2022
CHARD PRODUCTS-INNOVATION FOR MEMORABLE MEALS
What we did
Content Management System
Ecommerce
Information Architecture
Responsive Web Design
Website Design
Website Development
CHARD Products
Hunting and processing and cooking game is a tradition that brings people together. From meat grinders and slicers to outdoor fryers, CHARD's innovative, easy-to-use products make that tradition accessible to everyone. Part of the Metal Ware Corporation based in Two Rivers, Wisconsin, CHARD was founded in 2009 on the values of family time and homecooked meals. The company wanted to update their website to improve brand awareness and increase sales by showcasing CHARD as a one-stop shop for products, education and resources. Our Dynamic team took its best shot at creating a modern, mobile-friendly, comprehensive site and we think we hit the bullseye.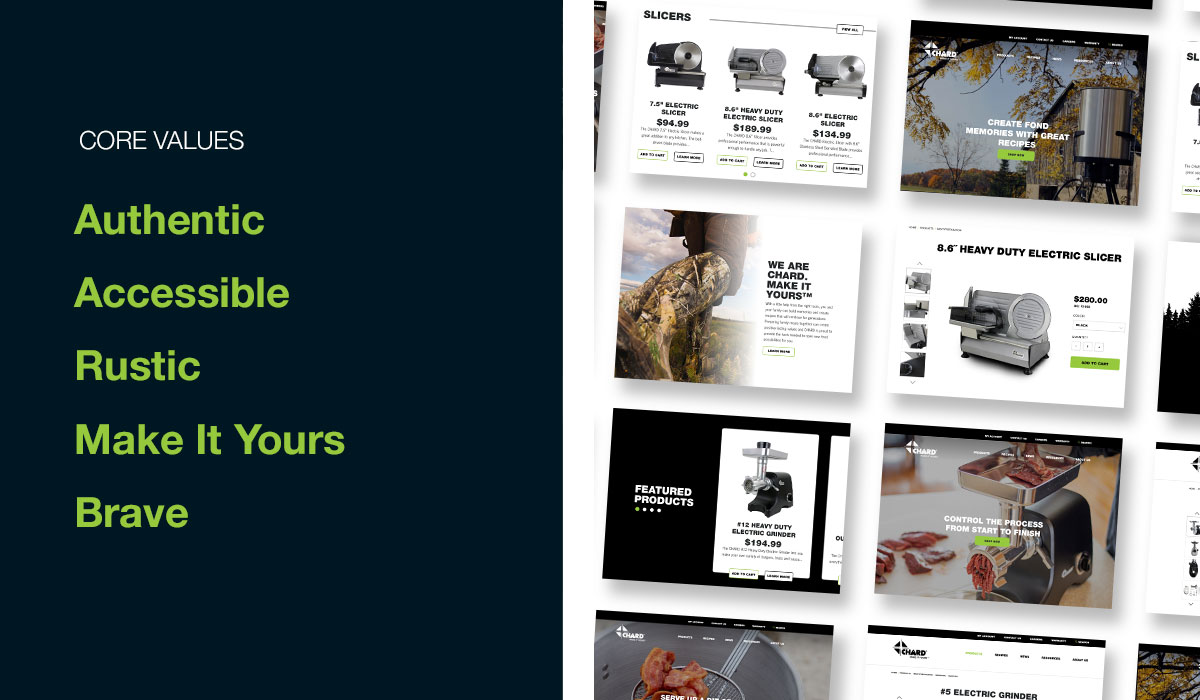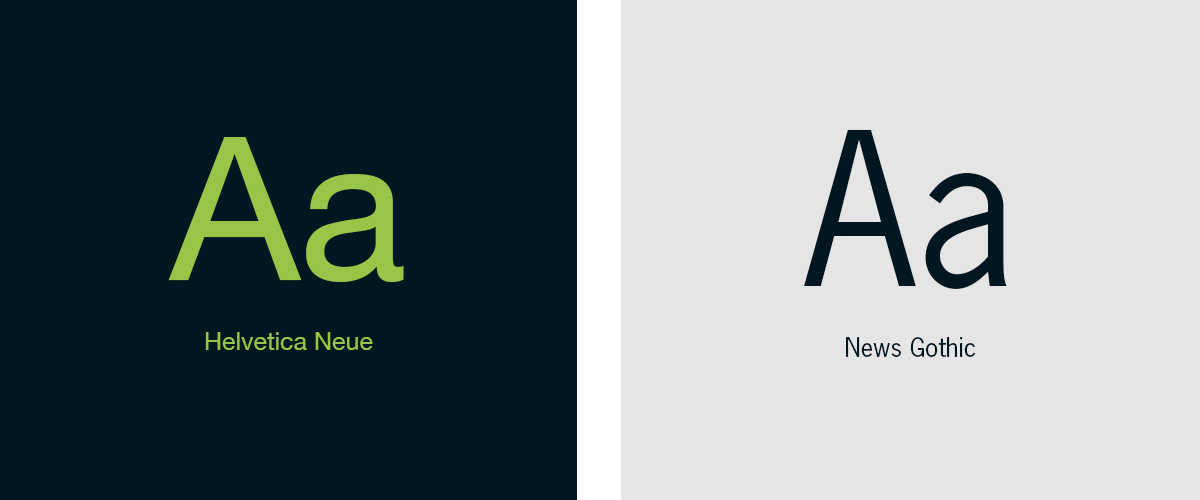 WE'RE COOKING NOW
With a goal of boosting sales, expanding product offerings and engaging customers, CHARD's website update needed to include detailed product information, an ecommerce platform and helpful consumer resources. Using a headless Content Management System as the backbone, we integrated Enterprise Resource Planning with eCommerce and injected all the great features of Shopify. We brought it all together with an outdoorsy look and feel that appeals to the everyday game processor. The result? A visually appealing site with detailed product information and an efficient new eCommerce platform in Shopify.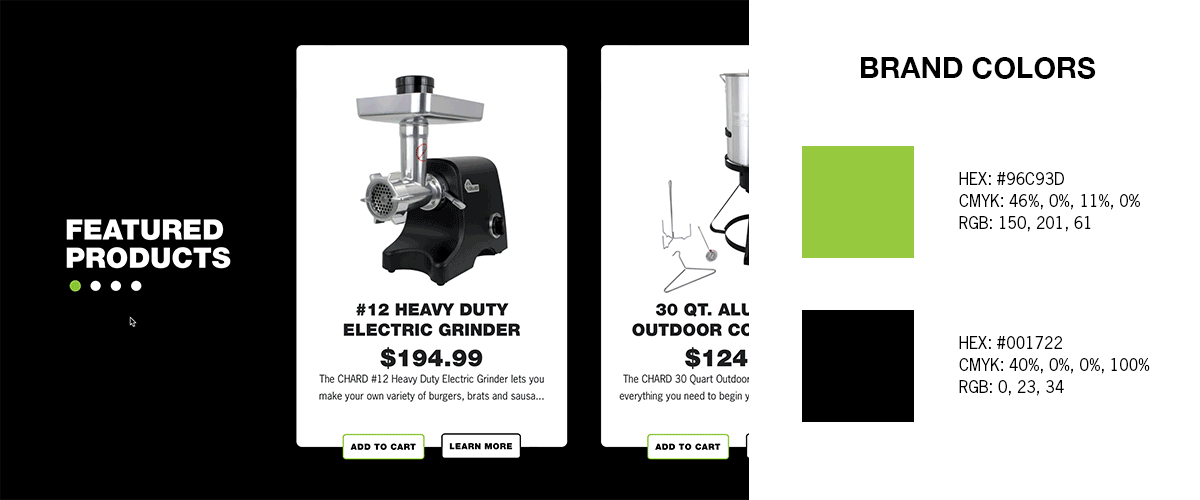 HUNTING THE BEST OPTIONS
To provide the best eCommerce option for CHARD, Dynamic did a thorough cost comparison between various platforms taking into consideration payment processing, shipping, tax and other factors. We created a customized system that allows CHARD to track inventory and sales, measure analytics and plan accordingly. We also ensured that the client would have the flexibility to manage their own content updates including blog entries, videos and recipes.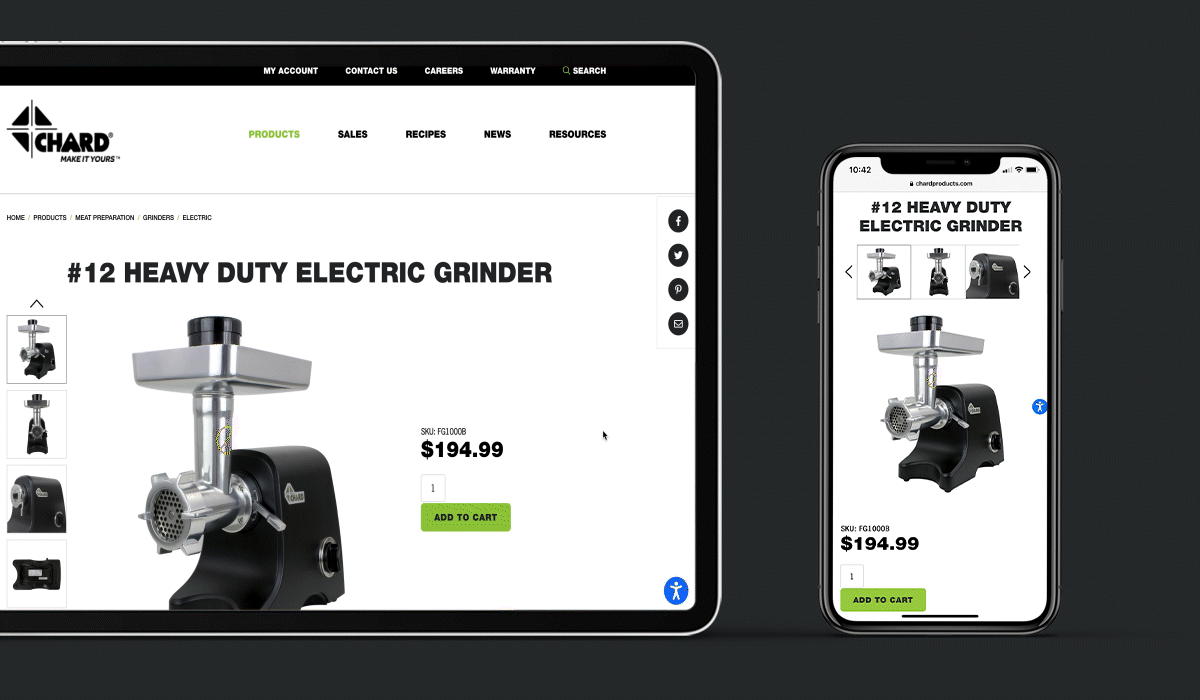 THE TASTE OF SUCCESS
With the new site, CHARD is able to sell innovative products directly to consumers with an outdoorsy brand image that is relatable, educational, and welcoming.