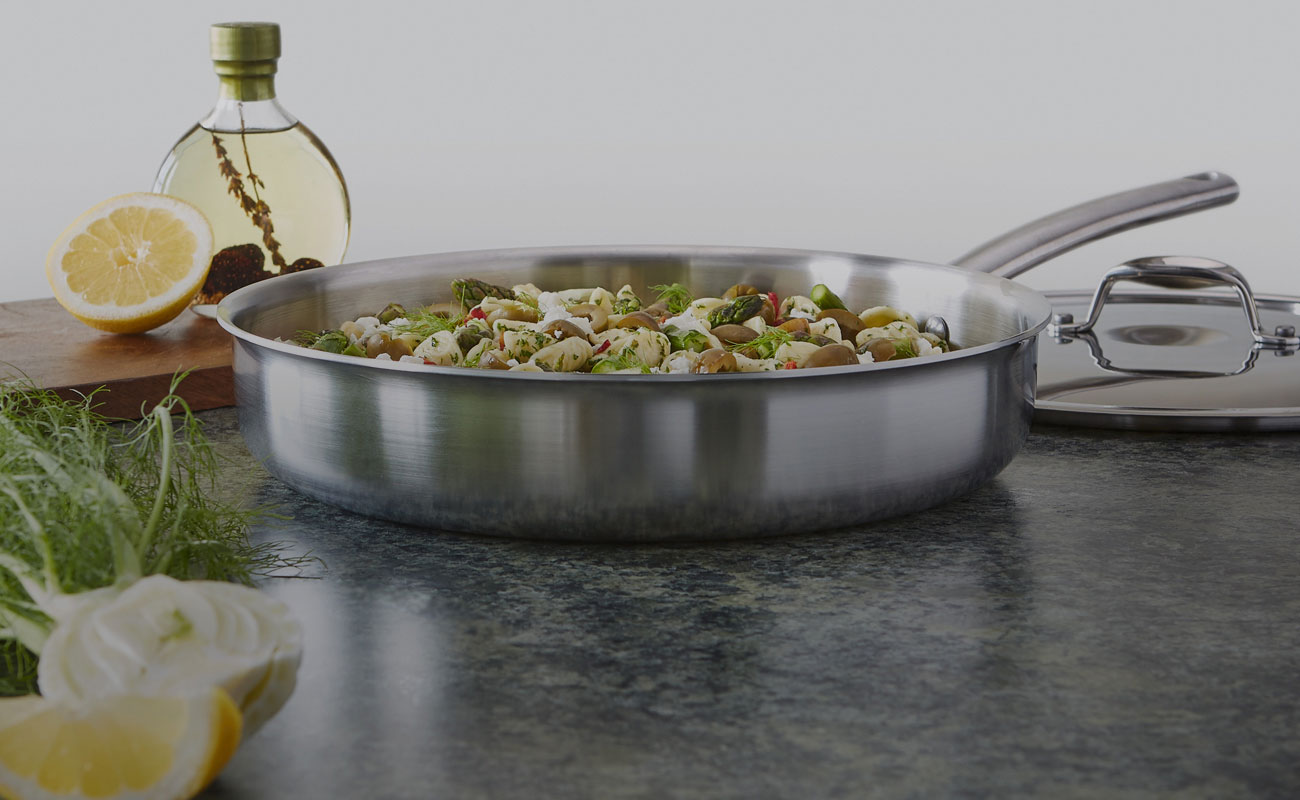 2018 - Present
A Recipe For Success
What we did
Advertising Campaigns
Content Management System
Content Strategy
Copywriting
Ecommerce
Open Source
Print Design
Responsive Web Design
Social Media Management
Video Production
Website Analytics
Website Design
Website Development
The Vollrath Company, LLC
With a creative approach to design and presentation, NUCU brings professional-quality cookware and bakeware to home kitchens. The premium cookware line, created by industry leader Vollrath Co., needed a branding and marketing strategy portraying that passion for intuitive design. We put all the ingredients together and prepared a full menu of creative concepts.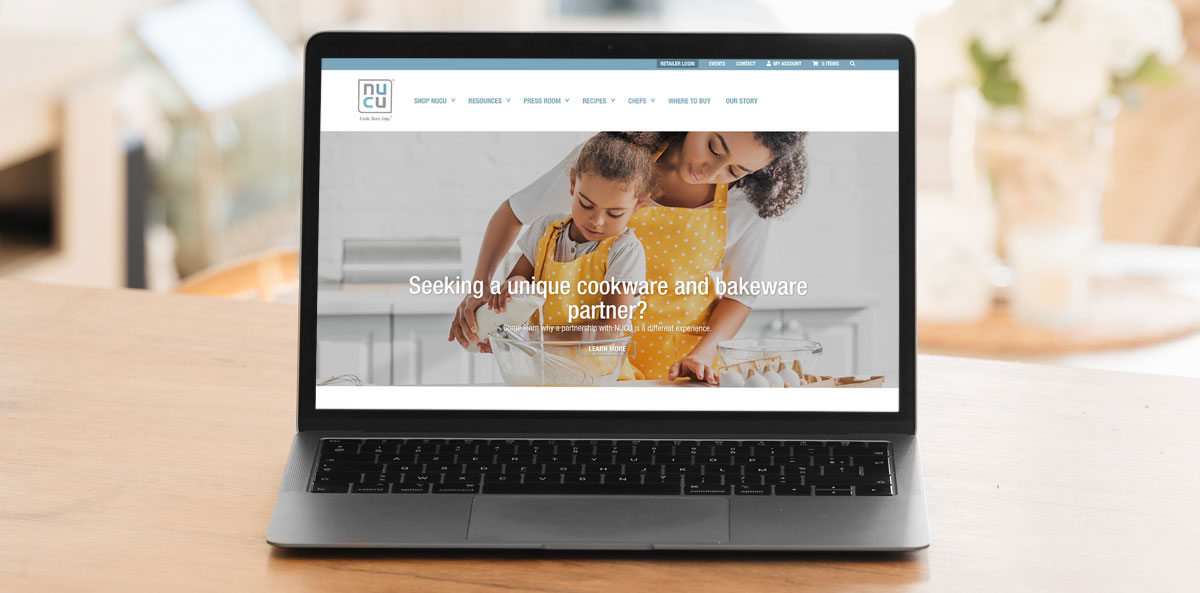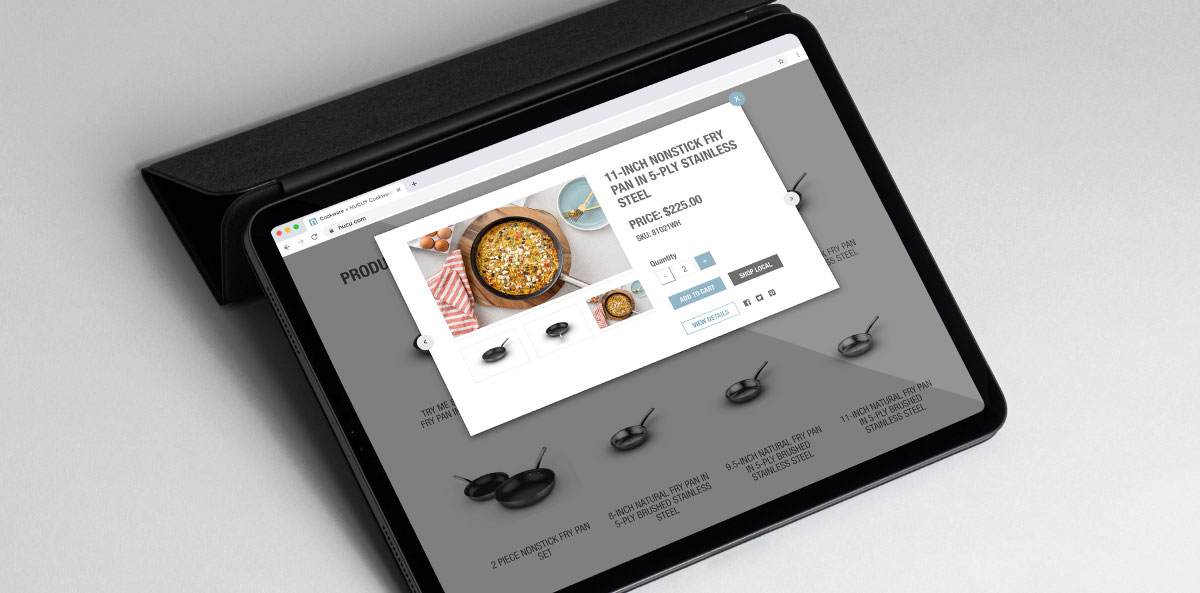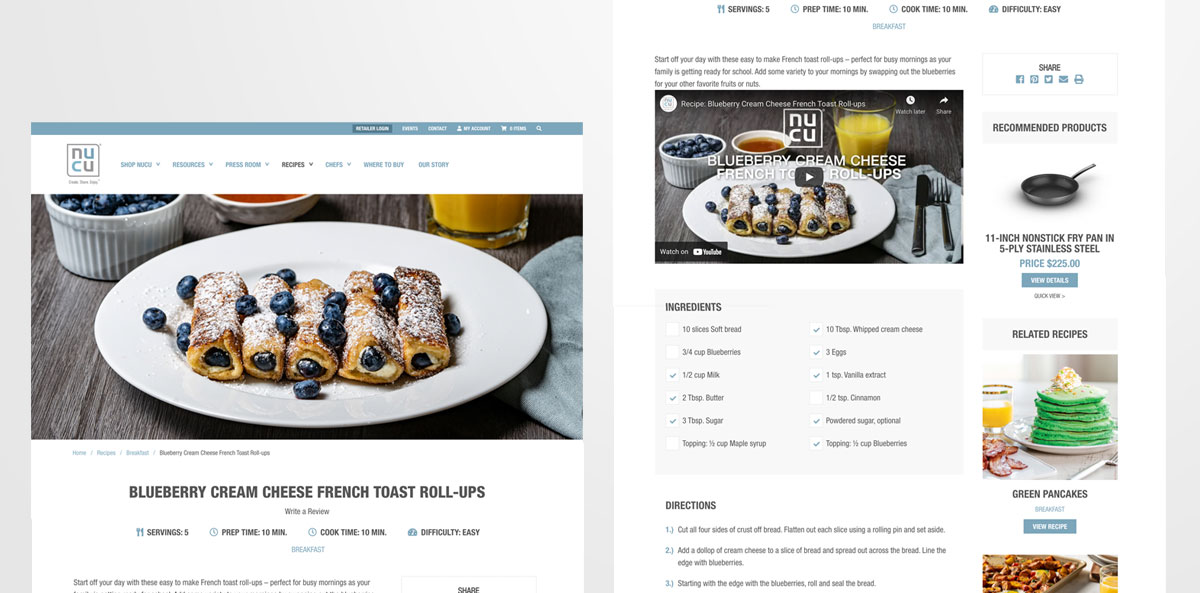 A WELL-STOCKED WEBSITE
NUCU, which sells products through select retailers, needed a website with detailed product information and resources for customers. Our team created a custom SilverStripe ecommerce platform on NUCU's website, making the premium product line available to home chefs throughout the U.S. We also created a recipe section on the site to showcase culinary creations using NUCU cookware and bakeware. The result? A fresh, intuitive website with comprehensive product information and online ordering, retail resources, current news and a newsletter signup.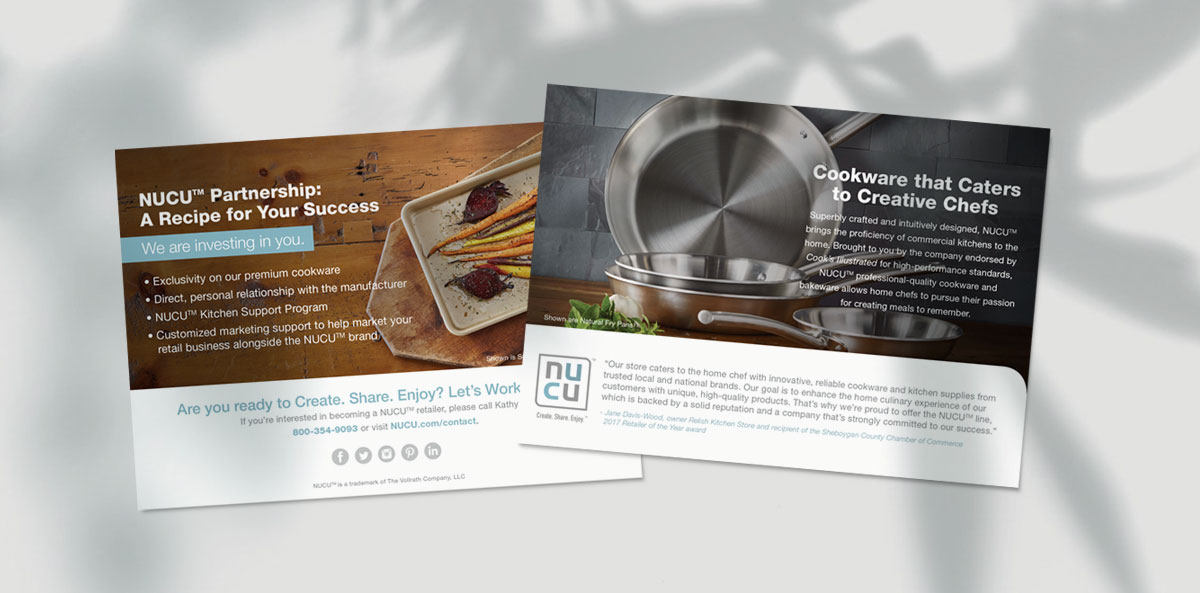 COOKING UP COLLATERAL CONCEPTS
Marketing NUCU products and promoting the company's appearance at various culinary events was accomplished through a wide range of assets including sell sheets, direct mailers and print ads in trade, culinary and news publications. Our team also created recipe cards for NUCU's booth at Bastille Days in Milwaukee to hand out to attendees. For NUCU retailers, we created a variety of resources tailored to their businesses including website banner ads, print and social media ads, videos, and email templates.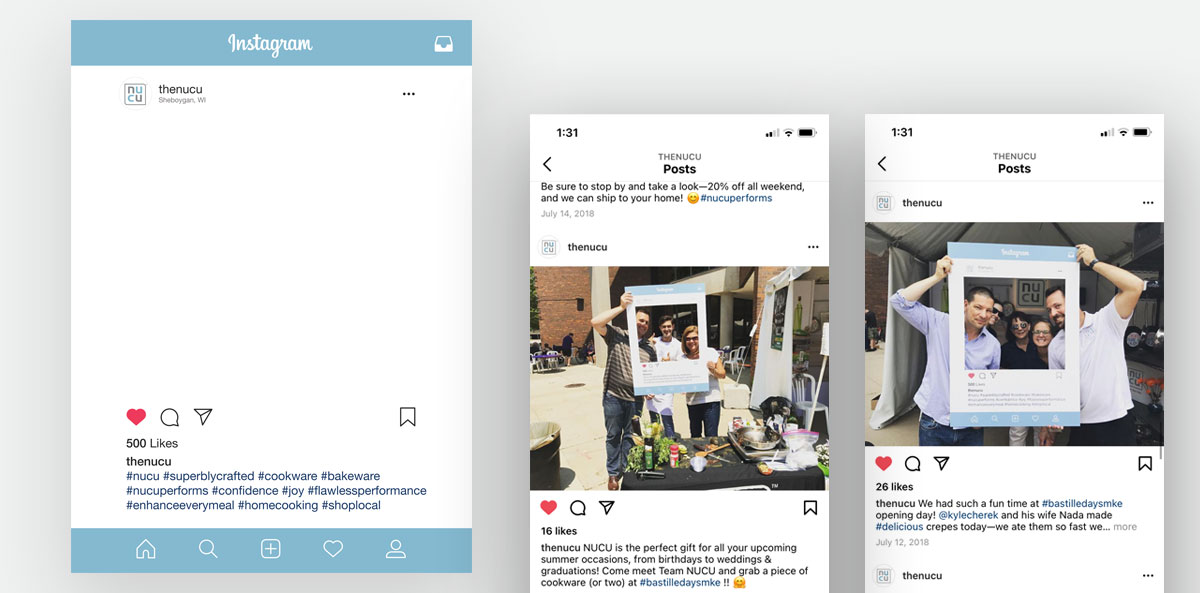 KEEPING IT SIMMERING ON SOCIAL
It's important to stay current in our up-to-the-minute society, so we made sure that NUCU's presence on social platforms is always fresh. We developed their social content calendar that they can update frequently with new events and developments. To promote their appearance at Bastille Days in Milwaukee, our team created Facebook and Instagram ads, a poster for Instagram and videos imagery for their website.
THE TASTE OF SUCCESS
With the new site, NUCU is able to communicate with both retailers and customers and can manage their own content updates. The marketing efforts promoted the brand and the cookware and bakeware products and drove people to attend events where they could engage with NUCU representatives and retailers.